PVM Faculty Honored for Promotions
Friday, May 14, 2021
Purdue Veterinary Medicine Dean Willie Reed offered congratulations to eight faculty members at the College of Veterinary Medicine's annual Promotions Celebration, which was held virtually through a Zoom meeting on Monday, May 10 at 2:00 p.m.
As Dean Reed opened the ceremony, he emphasized the importance of promotions in faculty careers. Outlining the promotions process, Dean Reed explained that the dossier of each faculty member being considered for promotion is evaluated first at the department-level, in the primary promotions committee, then at the college-level by the area promotions committee, and finally at the university-level. "To be considered for promotion, a faculty member should have demonstrated excellence and scholarly productivity in at least one of these areas: discovery, learning, and engagement. Strength should be manifest in more than one of these areas."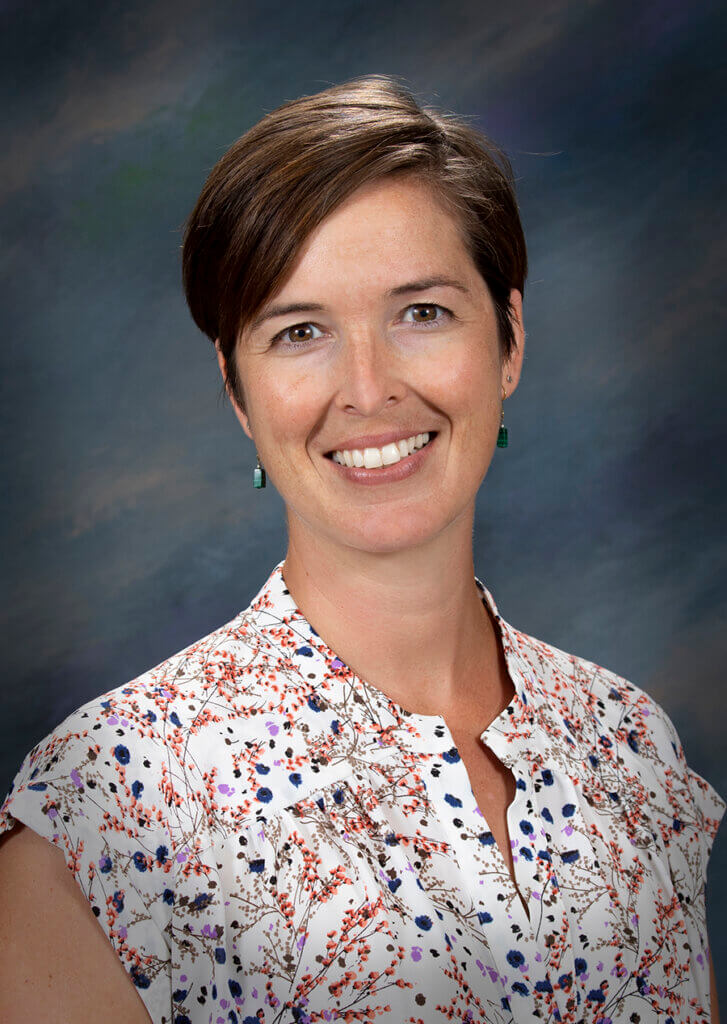 The eight faculty members promoted this year, and the effective dates of their promotions, are:
To Associate Professor
To Clinical Associate Professor
Aimee Brooks, clinical associate professor of veterinary clinical sciences (July 1, 2021)
Christopher Fulkerson, clinical associate professor of veterinary clinical sciences (July 1, 2021)
Paula Johnson, clinical associate professor of veterinary clinical sciences (July 1, 2021)
To Research Associate Professor
Bennett Elzey, research associate professor of comparative pathobiology (August 16, 2021)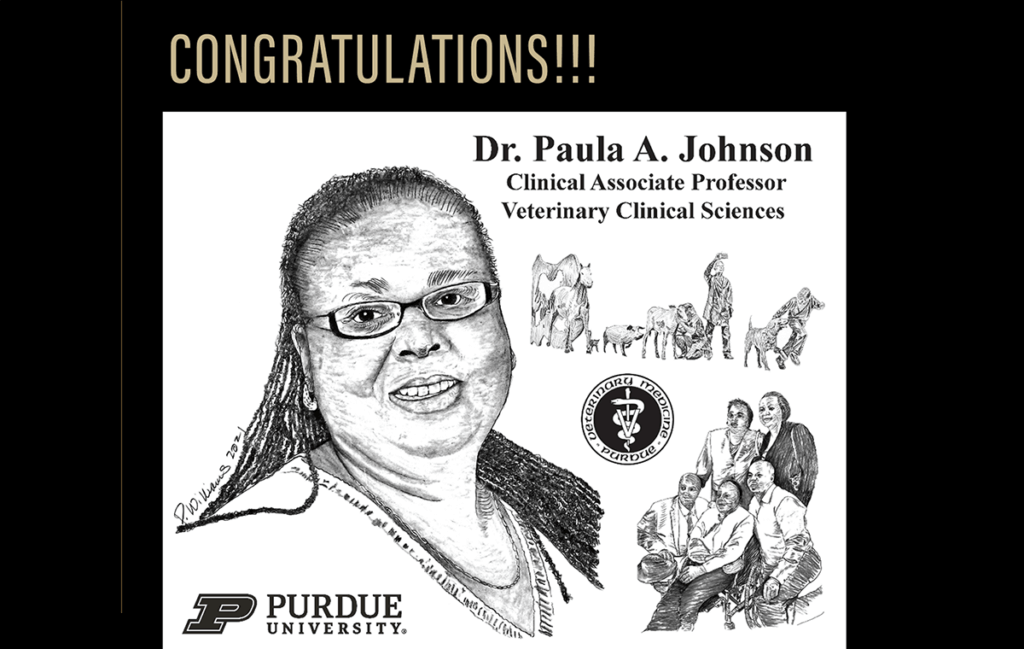 The event featured pictures of the faculty as well as hand-drawn illustrations of each of the honorees, which were shared over the Zoom platform. The illustrations by Professor of Veterinary History David Williams, which are customarily provided to all promoted faculty, were shown during the presentation as the dean announced each promotion.
The Dean concluded his comments by noting that his favorite part of reviewing the submitted dossiers for promotions is reading the letters of recommendation faculty submit from colleagues, which document the significant impact they have on their areas of study and how well they are perceived by faculty at peer institutions.
The ceremony concluded with the honorees giving remarks, many of whom thanked their teams and the leadership of the college for their support.
Congratulations to each of these faculty members!
Writer(s): Susan Xioufaridou | pvmnews@purdue.edu