PVM Equine Research Featured in new Big Ten Network Video
Friday, January 10, 2020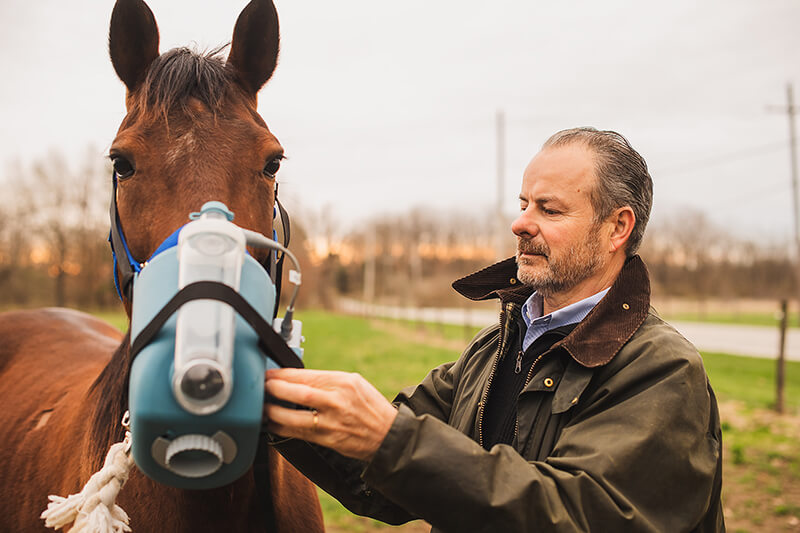 A new video produced for the Big Ten Network features research being done in the Purdue University College of Veterinary Medicine on equine asthma.  The story includes interviews with Dr. Laurent Couëtil, director of Purdue's Equine Sports Medicine Center and professor of large animal internal medicine, and Dr. Katy Ivester, equine research scientist.
In the video, Dr. Couëtil describes how mild equine asthma can be the difference between winning and losing for equine athletes.  "If horses can't breathe, they can't run to their full potential," Dr. Couëtil said as he explained that asthma limits a horse's performance.  "So if we can detect it and treat it effectively, then horses can go back and be their own self."
Dr. Ivester added that 80% of the horses they examined had some form of equine asthma. "For a race horse that's being asked to perform at top speeds, it's really important that the airway is healthy." She said the research has implications for human health as well.
Click here to view the story on YouTube. Click here to view the story via the BTN link. For more information, click here to view a complete news release about the research.
Writer(s): Kevin Doerr | pvmnews@purdue.edu