Purdue Veterinary Student Receives Scholarship from AKC Humane Fund, Inc.
Friday, November 3, 2023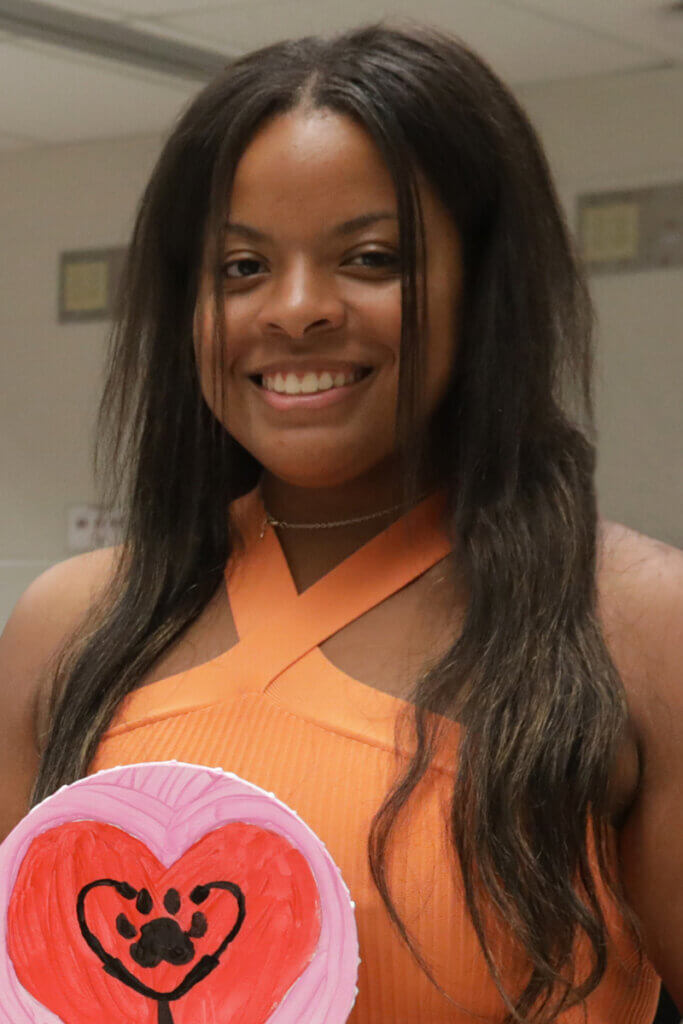 The AKC® Humane Fund, Inc. has announced the 2023 recipients of the Sir John D. Spurling Scholarship and one is a first-year Purdue veterinary student. The scholarship, which celebrates the human-canine bond, is given to students enrolled in courses of study that contribute to the well-being of dogs and the advancement of responsible pet ownership. The scholarship is named in honor of Sir John D. Spurling, founder of PetPartners, Inc., which provides pet health insurance to pet owners throughout the United States.
The Purdue veterinary student selected as one of this year's five scholarship recipients is Kennedi Robinson, of the DVM Class of 2027. In announcing the 2023 scholarship recipients, the president of the AKC Humane Fund, Doug Ljungren, said, "These five outstanding students are the future of exemplary pet care professionals. Each one of them has demonstrated their dedication to higher education and a passion for animal welfare, which are important to the AKC Humane Fund. We are pleased to award them with these scholarships and are excited to see what they do in the future."
The AKC Humane Fund awards $2,500 to each of the five scholarship recipients, payable as tuition assistance to accredited institutions in which each student is enrolled in courses of study focusing on the care of pets.
The AKC Humane FundSM promotes responsible pet ownership through education, outreach, and grant-making. Through its programs, the AKC Humane Fund supports Parent Club Rescue activities; assists shelters for domestic abuse victims that permit pets; and provides resources for responsible dog ownership education.
Writer(s): Kevin Doerr | pvmnews@purdue.edu