"Purdue LIVE" Session at PVM Engages URM Students from University of Arkansas at Pine Bluff in STEM Research
Friday, April 8, 2022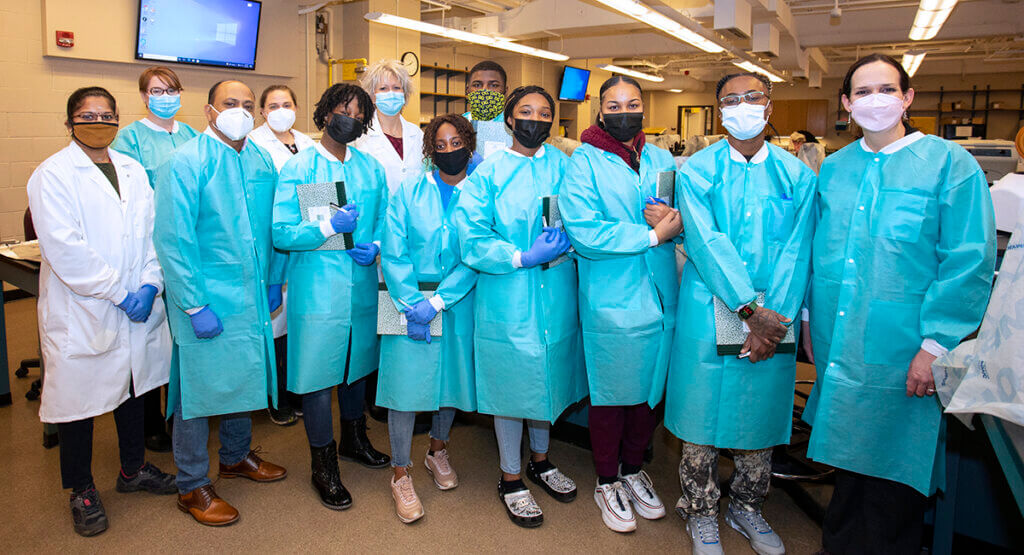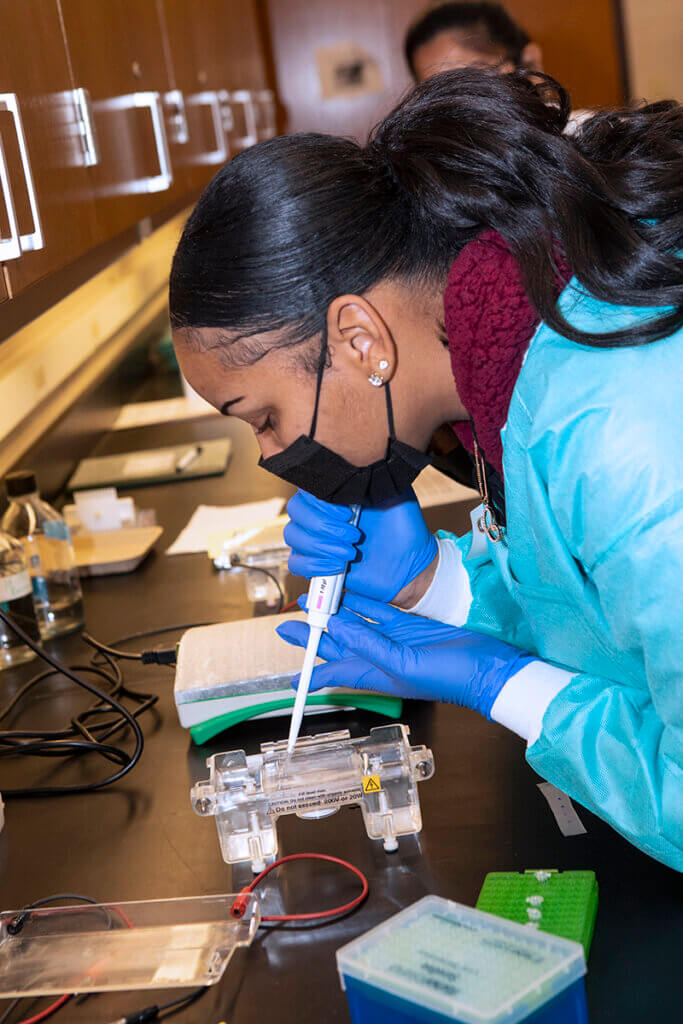 Six students from the University of Arkansas at Pine Bluff (UAPB) recently visited the Purdue University College of Veterinary Medicine for "Purdue LIVE", a program in which students solved cases through the use of laboratory and other specialized methods. "LIVE" stands for "Laboratory Investigative Veterinary Experience." The STEM learning opportunities were led by Dr. Kenitra Hendrix, director of the Animal Disease Diagnostic Laboratory and a team of PVM researchers and ADDL diagnosticians. The program was held from February 28 to March 2 and students received support for travel and lodging at the Purdue Union Club Hotel.
Dr. Hendrix coordinated the case and laboratory experiences while Dr. Latonia Craig, the College of Veterinary Medicine's assistant dean for inclusive excellence, coordinated the overall program. Dr. Jayant Lohakare, associate professor in the Department of Agriculture-Animal Science option at UAPB, accompanied the students throughout their visit. During their time on campus, the students participated in case-based problem solving and gained hands-on laboratory experience while learning to think like researchers and diagnosticians. They also learned about graduate school opportunities, received an introduction to animal welfare science and the human-animal bond, and participated in laboratories that involved learning about microscopes, all while experiencing a warm welcome from Purdue Veterinary Medicine faculty and staff.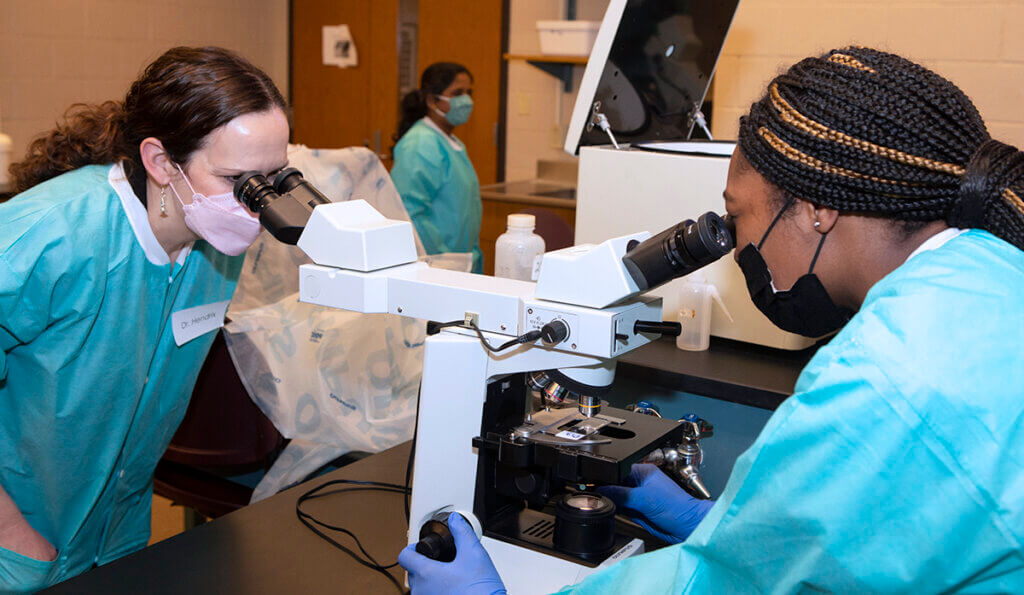 "Purdue LIVE" was funded by a grant partnership with UAPB to increase underrepresented minority students' exposure to STEM careers, specifically veterinary science careers in which there is a shortage of representation and diversity. "Our goals were to immerse our guests in an authentic lab series of experiences, so they could picture themselves and others like them in any number of roles in scientific research," said Dr. Craig. "Hopefully, the exposure cultivated a hidden talent or interest in one of many aspects of STEM research." The students indicated that they loved the challenging lab experiences, the warm atmosphere of the campus, and the welcoming people they interacted with throughout their stay. "The faculty and the support staff and everyone involved in the LIVE program from Purdue was so kind, generous, and helpful in providing the best learning experiences for our students," said Dr. Lohakare. "I am sure this will positively impact our students in choosing the right career path."
Purdue and UAPB are currently discussing the option of writing another grant for another "Purdue LIVE" session or similar program partnership. The hope is to continue to provide students the opportunity to spread their wings as they gain understanding and confidence in numerous areas of science, taking them one step closer to their next giant leap.
Writer(s): Madeline Brod, PVM Communications Intern | pvmnews@purdue.edu