Purdue Farm Animal Hospital Holds First Cattle Health Education Workshop
Friday, November 10, 2023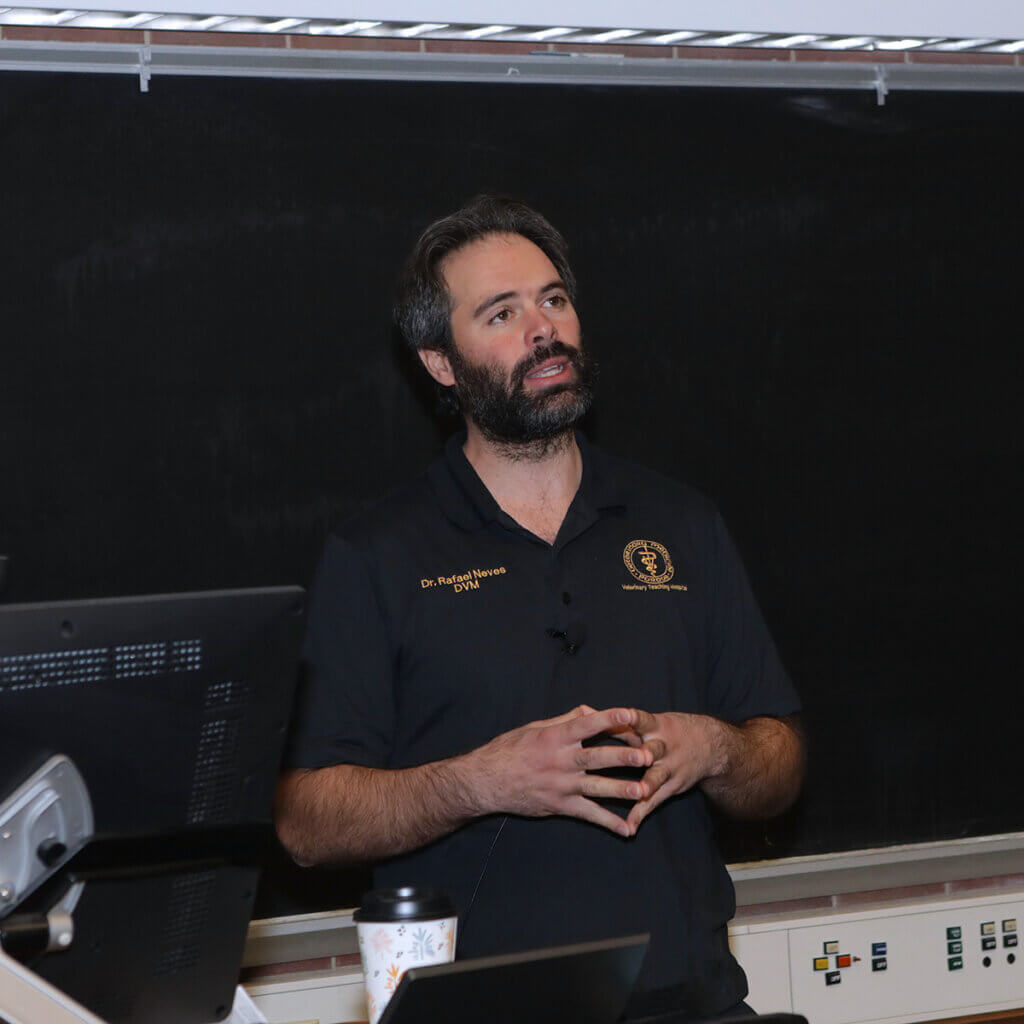 Cattle producers had the opportunity to hear from Purdue Veterinary Medicine bovine specialists and see the David and Bonnie Brunner Farm Animal Hospital first-hand during a special half-day Cattle Health Education Workshop hosted by the Purdue University Veterinary Hospital. The event on Saturday, November 4, attracted more than 30 attendees from 15 different farms as well as the Indiana Beef Cattle Association. The workshop represented the first time the hospital has conducted such a session.
Faculty and clinicians associated with the Farm Animal Hospital and Bovine Field Services led workshop sessions. Dr. Laura May, a 2019 Purdue DVM graduate who now serves as visiting assistant professor of farm animal internal medicine, organized the program and gave one of the presentations. The other speakers were Dr. Andrew Hubner, clinical assistant professor of farm animal field services, and Dr. Jerry Rusch, a 1991 Purdue DVM graduate who is board-certified by the American Board of Veterinary Practitioners in Beef Cattle. Dr. Rusch owns Spring Mill Veterinary Service, a mixed animal practice in Mitchell, Indiana and is a member of the American Association of Bovine Practitioners, Academy of Veterinary Consultants, and the Society for Theriogenology.
The workshop provided an opportunity to bring cattle producers from around the local area and across the state to the Purdue University College of Veterinary Medicine to hear presentations on current topics important to the attendee's success. In addition, the event enabled the college to promote the Farm Animal Hospital by giving the producers the opportunity to meet the hospital's clinicians and tour the facility.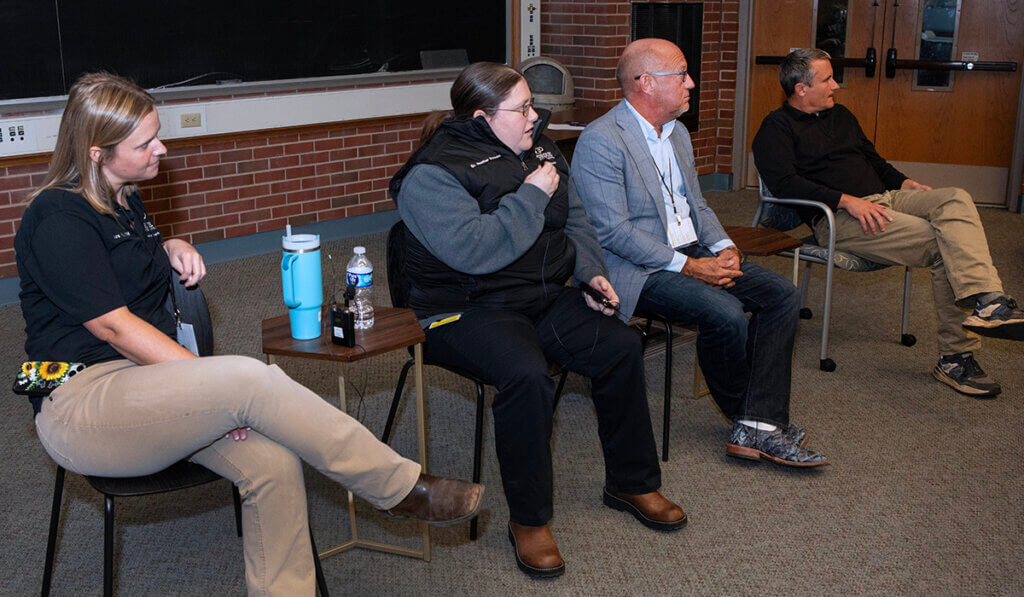 The workshop concluded with a panel discussion and question-and-answer session that featured Drs. Laura May, Andrew Hubner, Jerry Rusch, and Heather Bornheim, farm animal medicine and surgery clinician. The panel was introduced by Dr. Rafael Neves, assistant professor of food animal production medicine and section head for the Bovine Field Service. After the panel discussion concluded, the attendees toured the Farm Animal Hospital and had a chance to meet the veterinary nurses who would handle their animals when they bring them to the facility.
The workshop was sponsored by Axiota/Multimin, Elanco, Zoetis, and Boehringer Ingelheim. Given that this was the Farm Animal Hospital's first such program, the support of the sponsors was pivotal in helping to hold down costs for the attendees. As the event concluded, much interest was expressed in the workshop being offered again in the future.
Writer(s): Kevin Doerr | pvmnews@purdue.edu