Nurturing the Human-Animal Bond with Compassionate Care: A Veterinary Nurse's Perspective
Friday, April 2, 2021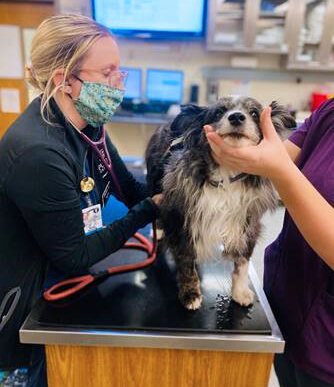 There are many unbreakable bonds that form in the Purdue University Veterinary Hospital Medical Oncology Service, but there is no greater bond than the one between the animal and caregiver.
To give you a better understanding, let's start from the beginning. The first evaluation appointment for a pet can be difficult. Understandably, it can be filled with fear, as pet owners anxiously await results from diagnostic tests to find out if their pet has cancer. Once the answers are revealed, it can be undeniably hard to cope with the news. Through all of this, a bond starts to form between pet owners and the oncology team as we help navigate through treatment options and provide input in the best interest of the animal – who is often a beloved member of the family.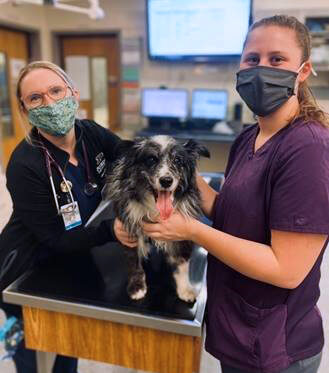 Once the treatment process begins, some pets see the service once a week for a certain period of time depending on their type of cancer. The animals get more and more familiar with all of their caretakers, as they have many of them. Veterinarians, veterinary nurses, veterinary assistants, and students give every patient the love and care they need to fight the cancer battle, like Gracie, an Australian Shepherd who was recently diagnosed with lymphoma.
Gracie visits the hospital frequently for chemotherapy, and has grown familiar with everyone helping with her treatment. Her care team has established a similar routine each visit that she is accustomed to, including a physical exam to assess her vitals. The bond between the care team and Gracie grows with each visit and the oncology team enjoys taking care of her and playing a role in her cancer journey.
Writer(s): Linley Brewer, RVT, oncology technologist, Purdue University Veterinary Hospital | pvmnews@purdue.edu