New Twist on Annual Event Helps Maintain PVM Tradition for Welcoming New Students
Friday, September 17, 2021

In keeping with a beloved tradition, the Purdue University College of Veterinary Medicine celebrated the incoming classes of DVM and veterinary nursing students recently by hosting a combined Stethoscope Ceremony event. The program honored the first-year veterinary medicine students as well as the clinical year 2 veterinary nursing students who began coursework in Lynn Hall for the first time with the start of the fall semester. Held on Thursday, September 2, the Stethoscope Ceremony was co-sponsored by the Purdue Veterinary Alumni Association (PVAA), the Indiana Veterinary Medical Association (IVMA), and Patterson Veterinary Supply.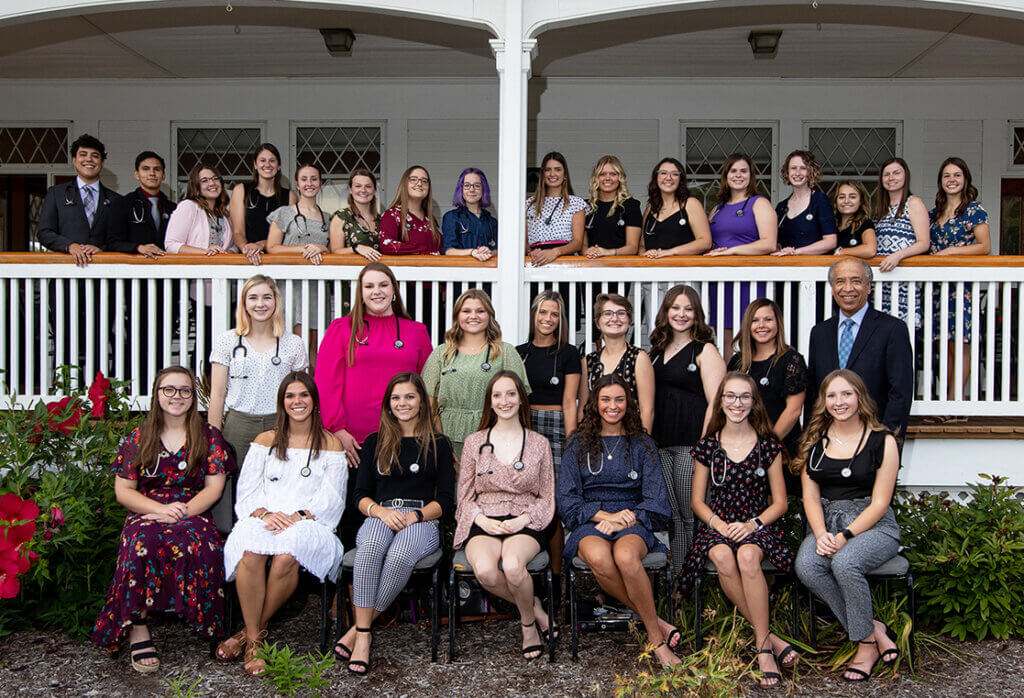 Memorial Island in Lafayette's Columbian Park provided an idyllic setting for the ceremony, which combined what previously had been two separate events. In keeping with the college's dedication to educating the entire veterinary team, this year's program involved recognizing the DVM and veterinary nursing students together, in contrast to the previous practice of holding separate events for each group of students. "In many ways, this event is a picture of the teamwork that is so vital to the success of the veterinary medical profession," Dean Reed said. "As you progress through your education here, I hope you feel like you really are part of a team, working and learning together with your fellow students, and witnessing the teamwork modeled by our faculty and staff."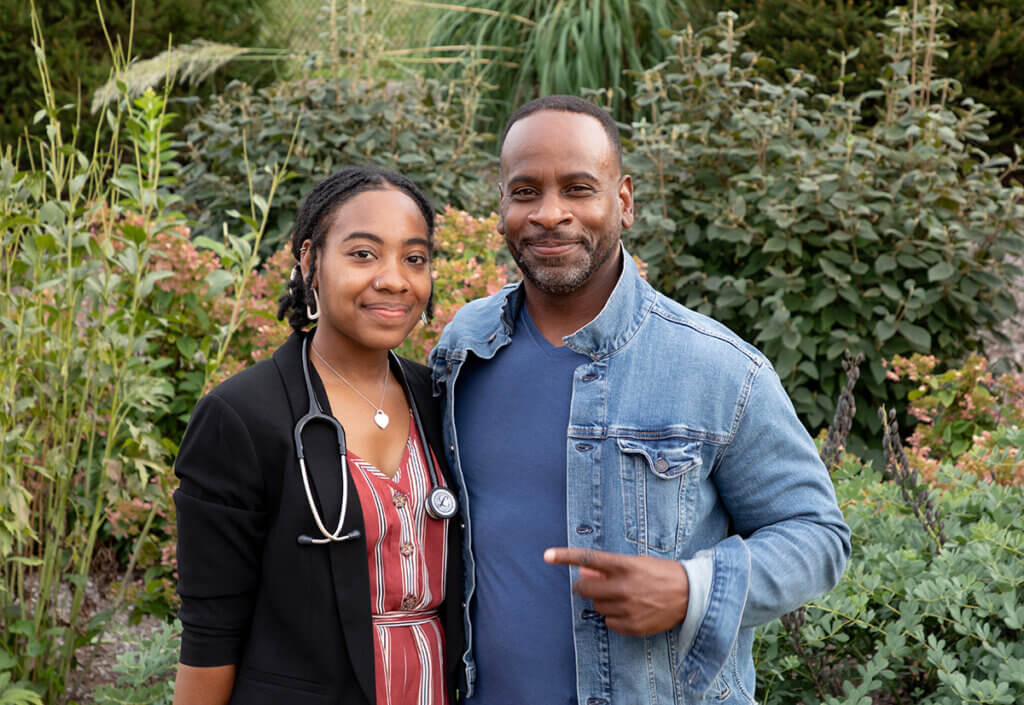 Dean Reed continued by thanking Patterson Veterinary for providing the stethoscopes, as well as the IVMA and PVAA for their support of the event. "In addition to providing financial support, our sponsors also have vital insights to share about veterinary medicine," Dean Reed said.
The representatives of the sponsors then were given the opportunity to speak to the students. Dr. Hilary Christner, president of the IVMA, described the IVMA's journey alongside the students throughout their four years in veterinary school. The president of the PVAA, Dr. Erin Kosta-Wilson (PU DVM 2008), welcomed the students to the Purdue Veterinary Medicine family on behalf of the association and advised them to achieve a good balance between their academics and personal lives. Rob Fulkerson, of Patterson Veterinary, wrapped-up the remarks by acknowledging the difficulty of going through veterinary school and emphasizing the importance of having a strong support system during school and beyond.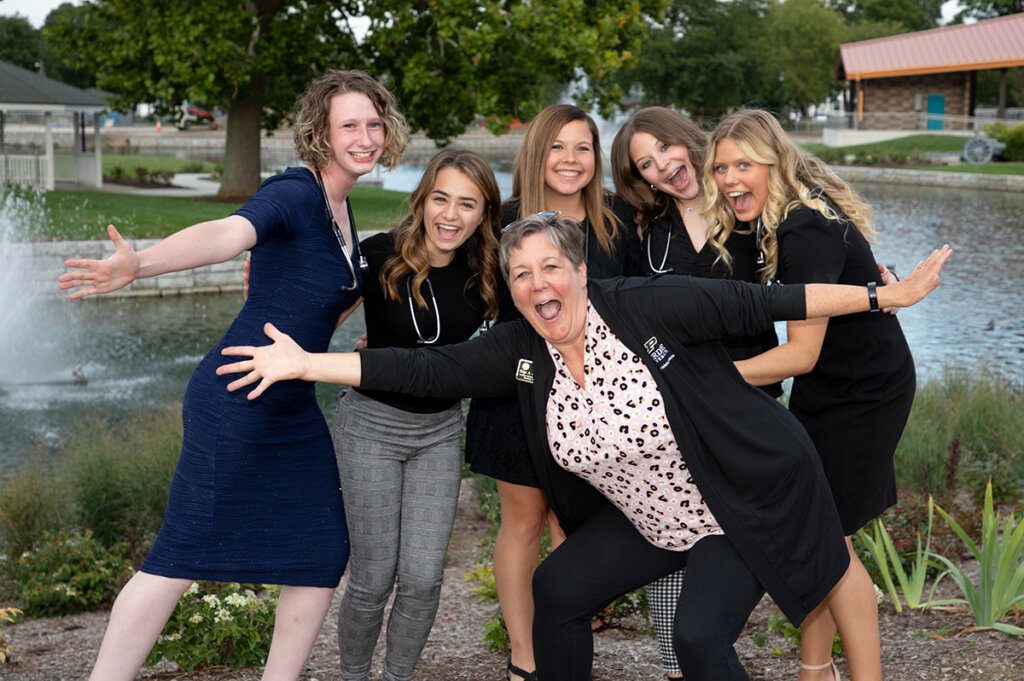 Then, the students ascended the stage as their names were read and accepted their stethoscopes from Mr. Fulkerson before posing for a photo with Dean Willie Reed. When the event concluded, the students posed for group photos on the steps of the nearby Rush Pavilion, where the college hosted a reception.
With several IVMA board members present for the ceremony, along with the other sponsor representatives and PVM faculty and staff, the students had great opportunities to network during the reception. The jubilant students also enjoyed posing for photos with their friends and their stethoscopes in the serene setting of Columbian Park.
Writer(s): Purdue Veterinary Medicine News | pvmnews@purdue.edu