New Staff Member Joins Office for Diversity, Equity, and Inclusion
Friday, May 7, 2021
The College of Veterinary Medicine is pleased to welcome Angela Haan-Cloud as the new senior administrative assistant in the Office for Diversity, Equity, and Inclusion. Angela started in the position Monday, May 3, as her next step in a career dedicated to creating opportunities for minorities and other underrepresented groups. "I've always felt most comfortable in diverse environments," Angela said. "I enjoy seeing people and cultures and having cultural experiences, whether they be in the form of food, dancing, or language."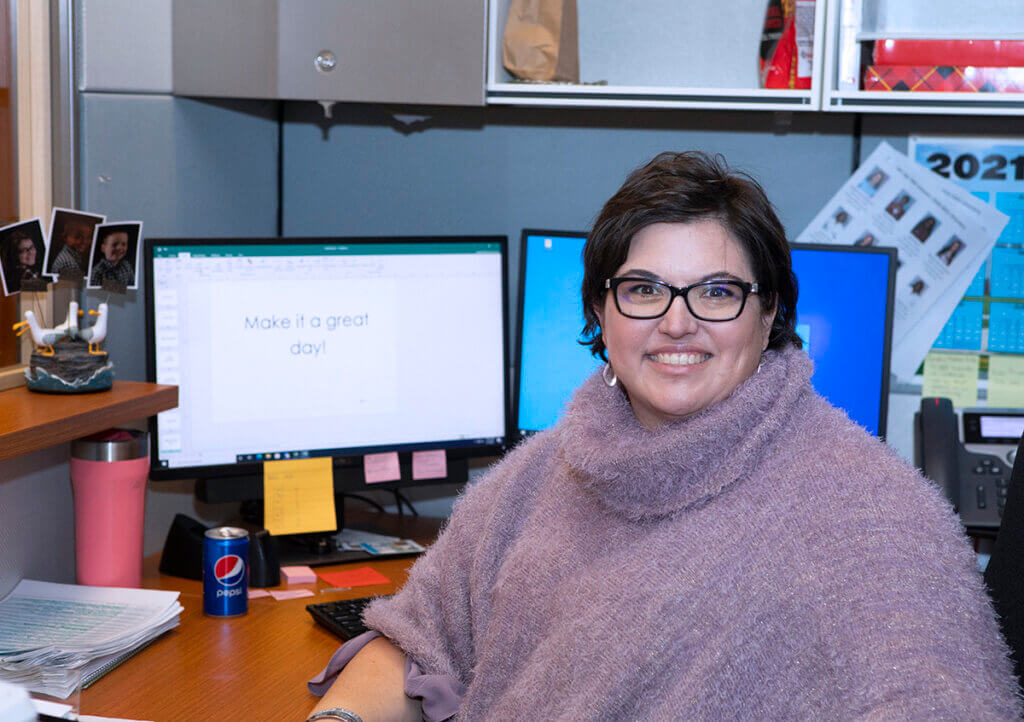 As someone who grew up in the agricultural community near Purdue, she describes herself as a person blessed to have been raised in a close-knit farming family. She explained that many of her aunts, uncles, and cousins lived close by and would visit frequently, as would other neighbors and farm workers, all of which helped her develop a socially outgoing personality. She has carried on this legacy as an adult, by maintaining a home that is always open to friends.
A graduate of Harrison High School, Angela pursued a triple major in educational studies at Ball State University. After starting a family, she served as an early childhood educator and grant coordinator, in addition to working in various agricultural positions, before accepting the offer to join the staff of the PVM Office of Diversity, Equity, and Inclusion, supporting Assistant Dean for Inclusive Excellence Latonia Craig.
Angela said she was attracted to Purdue University because each of the colleges have their own office dedicated to diversity. "I was so excited to learn that Purdue is so forward thinking, for minorities and other underrepresented groups. All students have the right to pursue their dreams and become the best person they can be, and I think Purdue is very supportive of this."
When asked to summarize her thoughts about her new position, Angela quoted John Glenn, who said, "If there's one thing I've learned in my years on this planet, it's that the happiest and most fulfilled people are those who devoted themselves to something bigger and more profound than merely their own self-interest." Outside of her work responsibilities, Angela is pursuing a Master's Certificate in Diversity and Inclusion. She also loves working on home improvement and decor, cooking for close friends and family, learning about different cultures, and being a busy mother.
Please help extend a warm PVM welcome to Angela, who works in Lynn 2133, and can be reached at ahaanclo@purdue.edu.
Writer(s): Jonathan Martz, PVM Communications Intern | pvmnews@purdue.edu