New Social Media Series Shares Personal Stories of People of PVM
Friday, March 6, 2020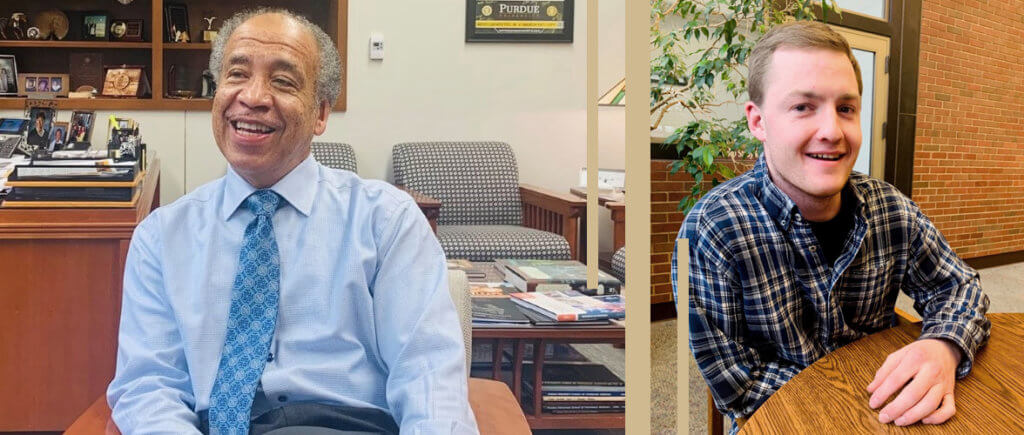 Purdue Veterinary Medicine's social media team has kicked-off a brand new series aimed at showcasing PVM faculty, staff, and students.  Aishwarya Chitnis, PVM social media intern and first-year DVM student, came up with the idea for the "People of PVM" project over winter break when she was reflecting on her first semester of veterinary school. "I realized that I was surrounded by such brilliant and inspirational people and I wanted to share their stories with the world," said Aishwarya. "Each person I have met so far has helped me grow in some way and I am so excited to spotlight them!"
The series was announced on social media on February 23 with a post about Aishwarya and her motivation for launching the project.  Each weekly post, published on Mondays, showcases one member of the PVM family.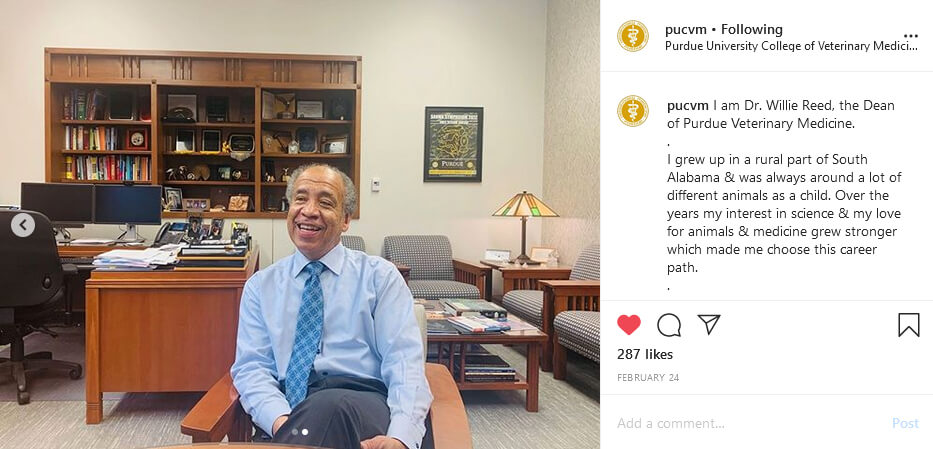 So far, the series has spotlighted Dean Willie Reed and Isaac Traynor, of the DVM Class of 2023. In addition to sharing personal anecdotes, Dean Reed commented on what he wished he had known before entering the workforce as well as what drew him to research.  Isaac shared about his path to veterinary school and what his future goals are.
Follow along with the "People of PVM" series by liking Purdue University College of Veterinary Medicine & Teaching Hospital on Facebook and following @pucvm on Instagram.
Writer(s): Maya Sanaba, PVM Communications Intern | pvmnews@purdue.edu