New Purdue Veterinary Medicine Students Enliven Lynn Hall
Friday, August 20, 2021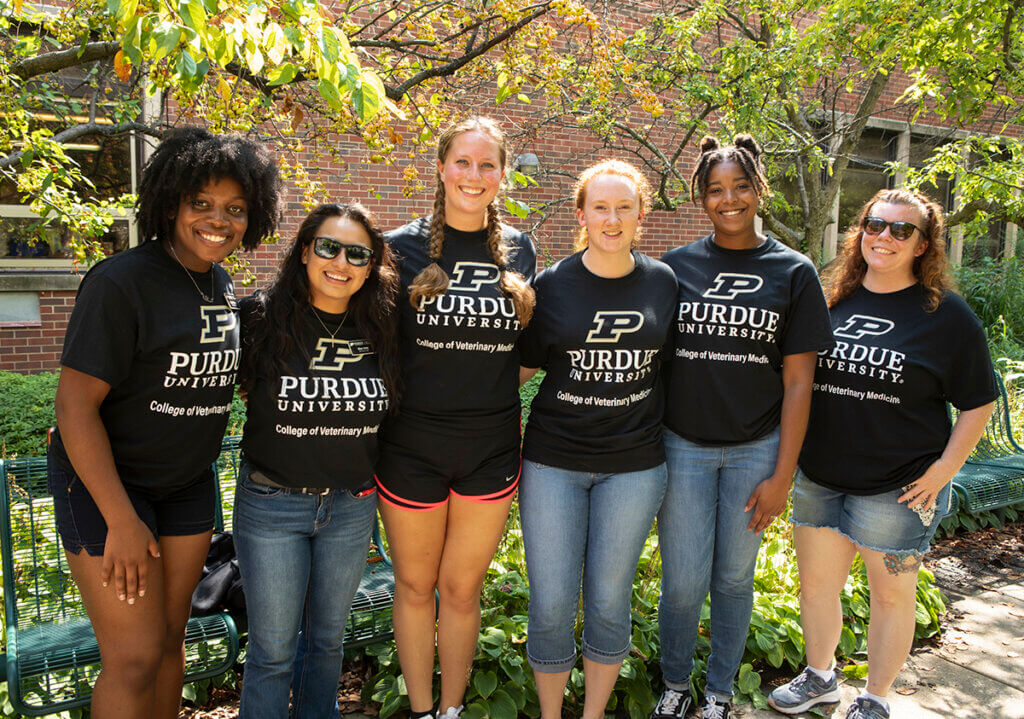 Enthusiastic chatter and smiling faces paired with brand new Purdue Veterinary Medicine T-shirts signaled the arrival of the newest class of Purdue DVM students this week. The 87 members of the DVM Class of 2025 have been participating in a week-long orientation program entitled "LAUNCH! DVM 2025," which began Monday, August 16, and concludes tomorrow (Saturday, August 21) with a Welcome Back Picnic hosted by the DVM Class of 2024.
The orientation program consists of a series of presentations covering a variety of topics as well as various activities including team-building exercises and tours. "The orientation is a great way to help our new students feel welcome and to introduce them to their new PVM family, while also giving them valuable information and insights that help prepare them for a successful first year in veterinary school," said Dr. Jim Weisman, PVM assistant dean for student affairs. "This is a great class and it's fun to see the students getting to know each other and beginning to gel as a cohesive and supportive team."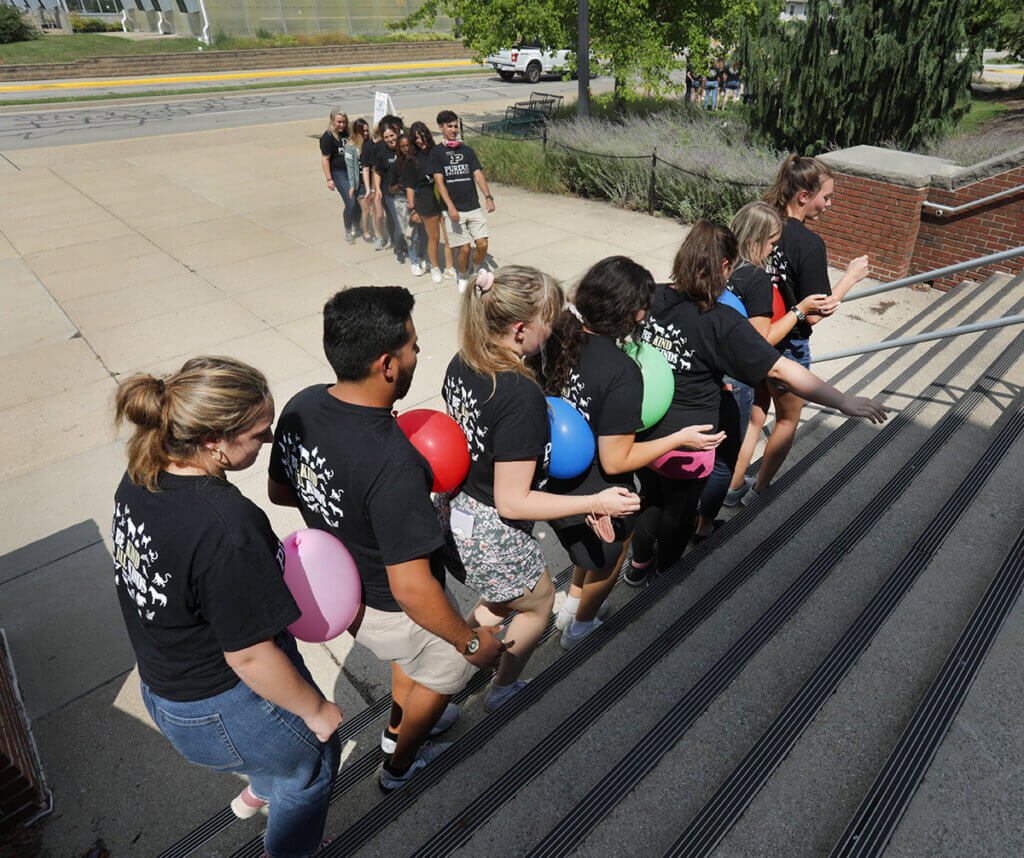 This year marks the second year of conducting in-person instruction in the midst of the ongoing pandemic, with careful adherence to Protect Purdue protocols designed to help ensure the health and well-being of the students, faculty, and staff. "In our academic spaces, our students will continue to wear a face mask," Dr. Weisman explained. "Our learning spaces have returned to normal seating capacity in keeping with Purdue University's decision to resume full density on campus. We look forward to our PVM family of faculty, staff, and students being together and continuing to take all necessary precautions to keep our college and our university community safe."
The incoming class includes students representing 17 states as well as the District of Columbia and Puerto Rico. There also are two international students – one from Mexico and the other from Canada.
Meanwhile, the Veterinary Nursing Program also is welcoming new and returning students, both on-campus and online. The Veterinary Nursing on-campus program has 30 incoming Clinical Year 2 students enrolled for the fall semester. The class has a majority of students who are from Indiana as well as representation from Illinois, Ohio, and Massachusetts. Orientation for the Veterinary Nursing on-campus program will be held Monday, August 23.
Writer(s): Kevin Doerr | pvmnews@purdue.edu