Make Safety a Priority with Halloween Pet Tips
Friday, October 25, 2019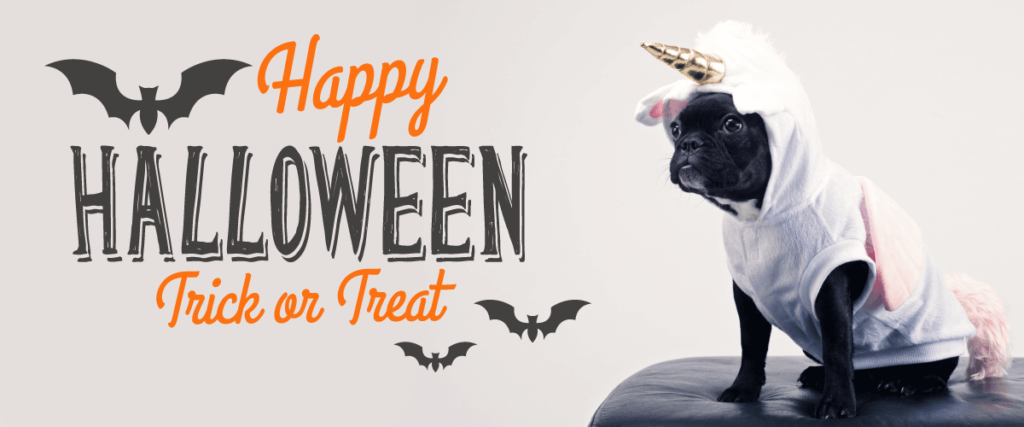 With costumes and candy galore, Halloween is one of the most fun nights of the year for kids and adults alike! In all this excitement, it is easy to forget that our pets can be confused and scared by all the festivities. To keep them as safe and comfortable as possible, Purdue Veterinary Medicine and the American Animal Hospital Association (AAHA) have some tips for you to ensure your pets' well-being.
To make these tips easy to remember, AAHA recommends paying attention to animals' F.E.A.R. (food, environment, attire, and recovery):
Food
It is common knowledge that chocolate is toxic to dogs, but did you know about Xylitol? A common sugar substitute found in gum, candy, and baked goods, Xylitol is toxic to small animals because of the rush of insulin it causes, leading to very low blood sugar. To be safe, keep all candy and sweets far out of reach of your pets.
Environment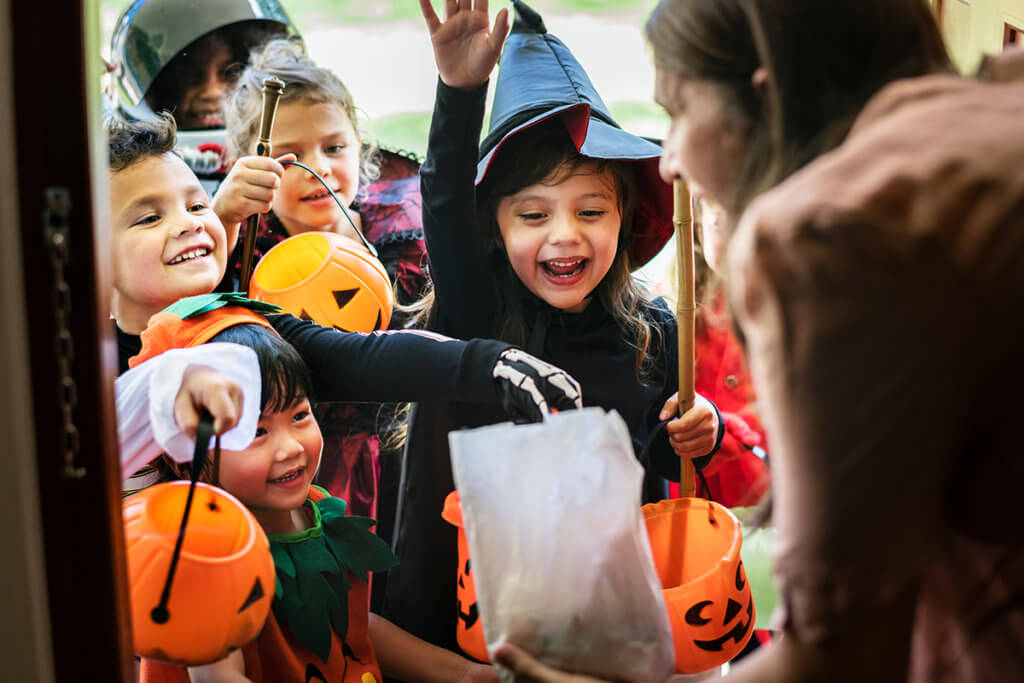 On Halloween, the incessant ringing of the doorbell, visitors in strange costumes, and the door constantly opening and closing, can cause a lot of stress to your pet. A good way to combat this would be to leave your pet in a closed room with their favorite treats and some toys. When it comes to Halloween decorations, make sure to keep them out of reach of animals and keep a close eye on things when they are playing near them. Dr. Suma Rao, clinical assistant professor with PVM's Small Animal Primary Care, notes that Halloween displays may have moldy pumpkin and corn which can cause gastrointestinal upset. Additionally, one should keep glow sticks away from pets. The glow material inside is non-toxic to pets, but tastes awful, and causes excessive drooling, vomiting, and pawing at the mouth.
Attire
Dr. Rao recommends forgoing any costumes with chewable pieces, toxic paints or dyes, and rubber bands or other elastic items. "It is better to just dress pets up in cute bandanas or nothing at all than to have to rush your pet to the emergency room because of a costume-related injury," Dr. Rao said.
Recovery
"Permanently ID your pets with a microchip so you can find them in case they run out of the house while opening and closing doors during trick or treating," Dr. Rao advised, adding that it is also wise to have a reflective collar and a plan in case they do get lost.
"Halloween can be a happy and safe one for ALL family members by being aware of potential hidden dangers in your household and neighborhood," Dr. Rao said. "By following these guidelines, you can have a safe and happy Halloween!"
If your pet does get sick or injured, Purdue's Animal Emergency Service is available 24/7 year-round.
Writer(s): Maya Sanaba, PVM Communications Intern | pvmnews@purdue.edu