Incoming DVM and Veterinary Nursing Students Join PVM Family
Friday, August 28, 2020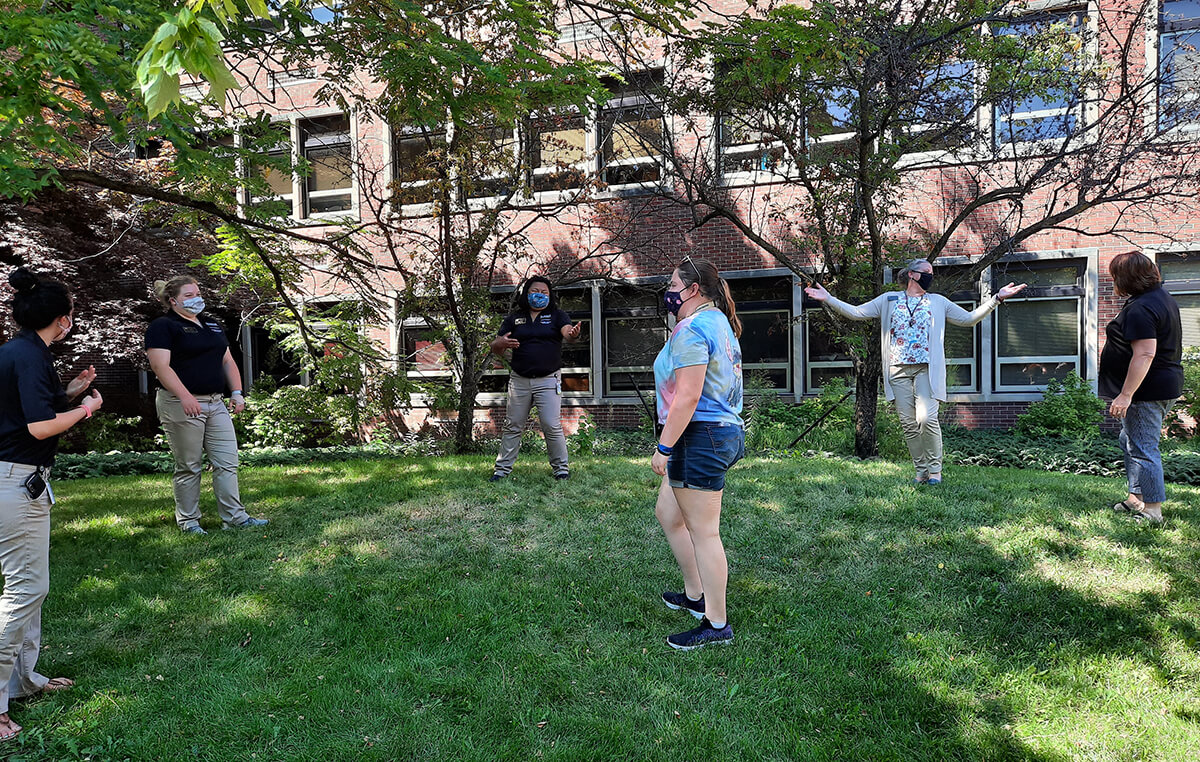 With summer coming to an end, Lynn Hall welcomes incoming DVM and veterinary nursing students.  Orientation for the DVM Class of 2024 was conducted the week of August 17.  Additionally, freshman veterinary nursing students had a chance to visit Lynn Hall during a socially distanced welcome event Friday, August 21.
The Veterinary Nursing Class of 2024 has 36 newly admitted students who are starting on campus and completing the core curriculum of math, chemistry, and biology.  The all-female class includes 32 Indiana residents.  Paige Allen, assistant director of academic advising and recruiting for the Veterinary Nursing Program, said the majority of the new students have decided to join the Veterinary Nursing Learning Community, "All Creatures Great and Small," which is one of several learning communities Purdue offers that allow new students to meet new friends while getting to experience their eventual professions at the same time.
Additionally, on Monday, August 24, the Purdue Veterinary Nursing Program welcomed to Lynn Hall the 30 students in the Class of 2023 who are beginning their clinical studies. The class includes one male and 26 Indiana residents.
The incoming DVM class includes 89 students from across the country, including Alabama, California, Florida, New York, and Texas. Three students are from Puerto Rico and 57 are from Indiana and the neighboring states of Illinois, Michigan, and Ohio. There are 76 female and 13 male students and 30% percent of the class represents diversity in race and ethnicity. Students who majored in agriculture, including animal science, make up 51% of the class, while 49% of the students majored in science, including biology, genetics, chemistry, engineering, neurology, and biochemistry.
Please help extend a warm PVM welcome to all of our incoming veterinary and veterinary nursing students.
Writer(s): Jonathan Martz, PVM Communications Intern, and Kevin Doerr | pvmnews@purdue.edu