Global Faculty Series Wraps Up by Shining Spotlight on Dr. Marxa Figueiredo
Friday, May 8, 2020
During the final week of the spring semester, the Vet Gazette brings its Global Faculty Series to a close with a feature on Dr. Marxa Figueiredo, associate professor of basic medical sciences. Though she calls Goiânia, Brazil home, Dr. Figueiredo was born in the Midwest. Her parents were students at Michigan State University before they moved to Purdue University when she was just six months old.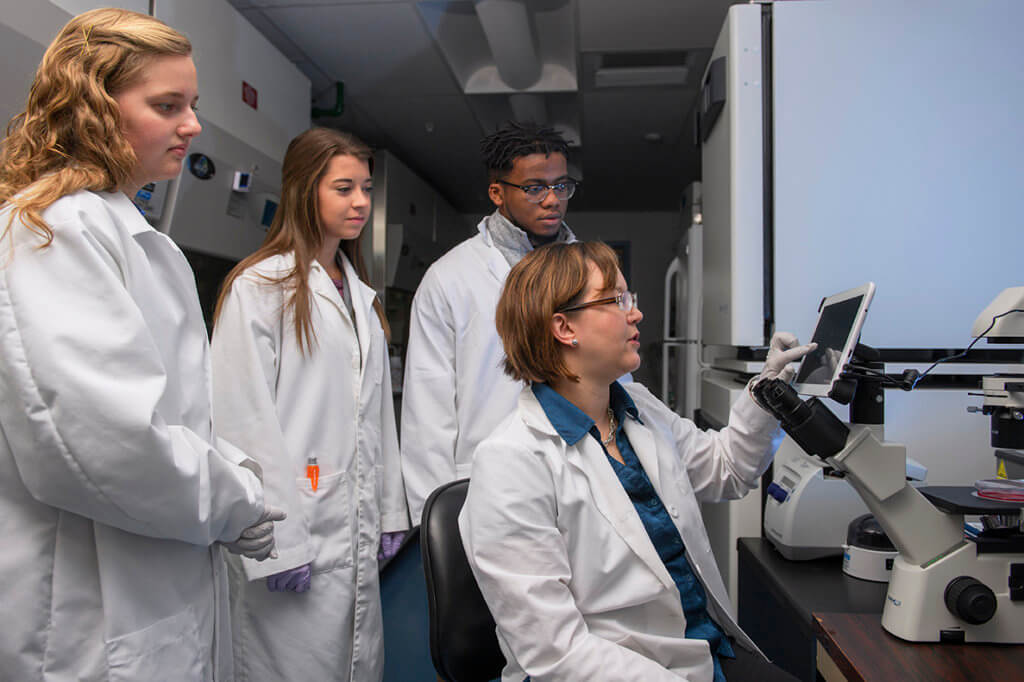 Dr. Figueiredo learned to walk and talk in West Lafayette, before starting school at the Purdue Village Preschool. At the age of four, she and her family moved back to Brazil, but her connection to Purdue did not waver. In middle school in Brazil, Dr. Figueiredo had a science teacher who went above and beyond the stated curriculum, and fueled a very early interest in histology.
"In high school, most of my class wanted to pursue engineering or medicine and most thought it was an odd dream for someone to want to become a scientist," she reflected. "But I believe you have to discover your own dream and you eventually will be successful if you love what you do and work hard at it."
In 1994, Dr. Figueiredo received her bachelor's degree in biomedicine at the Universidade Federal de Goiás before moving back to the United States to pursue her PhD at the University of Wisconsin-Madison. In 2015, after serving as a faculty member at several schools, Dr. Figueiredo joined the Purdue University College of Veterinary Medicine as a faculty member in the Department of Basic Medical Sciences.
"When I returned to Purdue as a faculty candidate in 2015, I walked into the Memorial Union and looked for the golden symbols I used to see in front of me as I climbed up the stairs. Except I realized that now they were at hip level!" Dr. Figueiredo added, "I am very lucky to be back here and I feel that strong connection to Purdue and that I was brought back to make my contribution to the campus and college in any way that I can."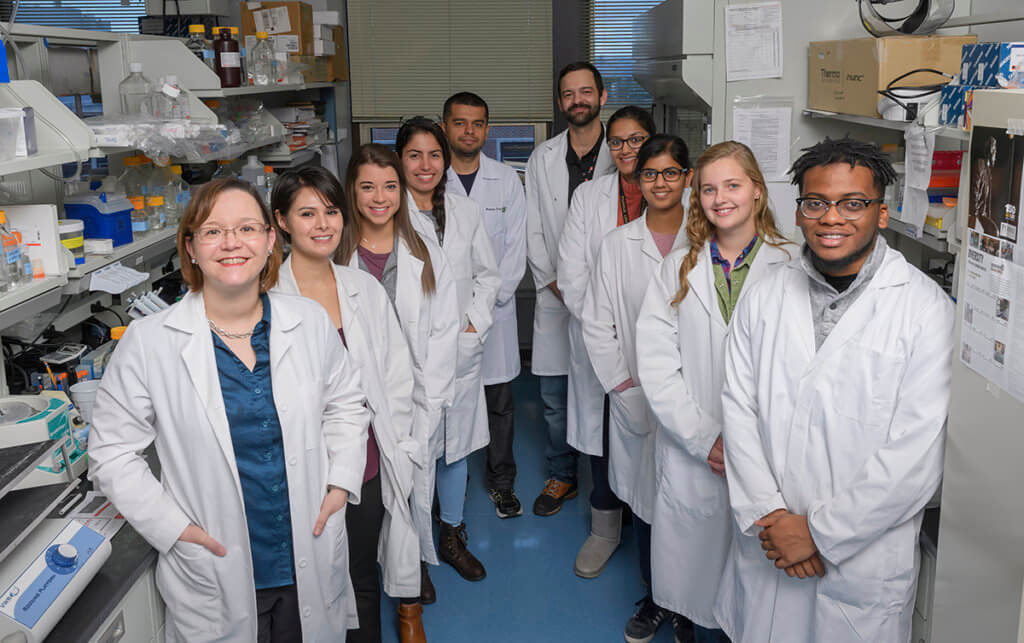 Dr. Figueiredo teaches students and directs a research laboratory that investigates immune-based or small molecule-based therapies for conditions such as bone-metastatic tumors and arthritis. At the moment, she is involved in three major projects through which she collaborates with researchers at Purdue, IU, and across the United States.
"First, I thought that I was too different to succeed in the STEM environment in the US, but I realized that being different can be good," noted Dr. Figueiredo. "Many students underrepresented in science or in veterinary medicine need to have a greater number and breadth of positive role models in academia."
When asked about her favorite part of PVM, Dr. Figueiredo replied that people make the place whole and vibrant. "Mentoring and teaching brings me a lot of energy and I enjoy the interactions at the school. Mentors come in all shapes and sizes. I have had female and male mentors, coming from many perspectives and backgrounds and the ones that cared made the most difference, not necessarily the ones that were most like me. That's why I am passionate about diversity, because we all benefit from learning each other's perspective."
When she is not hard at work in Lynn Hall or spending time with her three children, Dr. Figueiredo enjoys staying active, especially through PiYo, a fusion between Yoga and Pilates.
Although the landscape for many students will look different as we progress into the upcoming academic year, and as study abroad and global externships have been cancelled or postponed, know that Purdue Veterinary Medicine is like a tapestry of many unique global experiences and perspectives embodied in the personalities who make up the PVM family.
Writer(s): Maya Sanaba, PVM Communications Intern | pvmnews@purdue.edu