Fellow Specialists Help with Virtual Pinning to Honor Veterinary Technician Specialist Brittany Laflen
Friday, July 17, 2020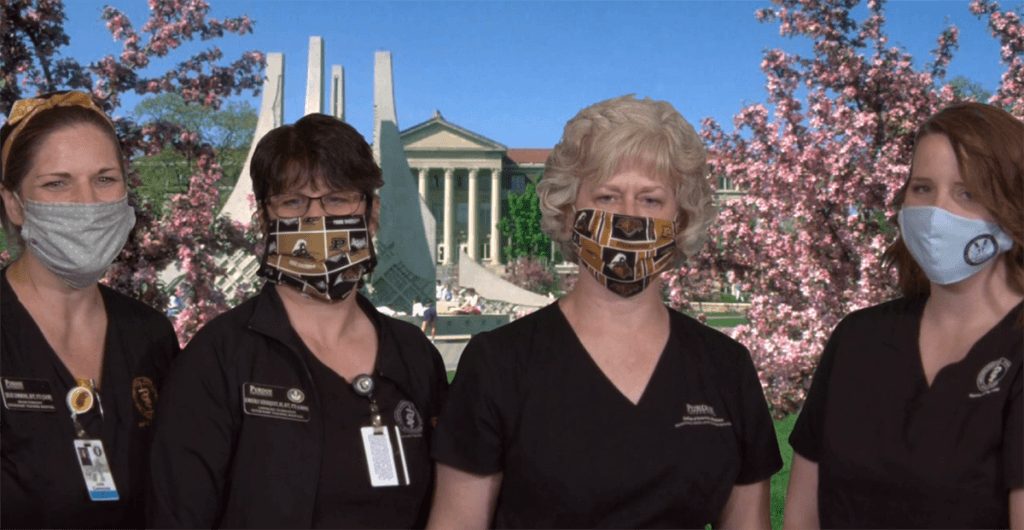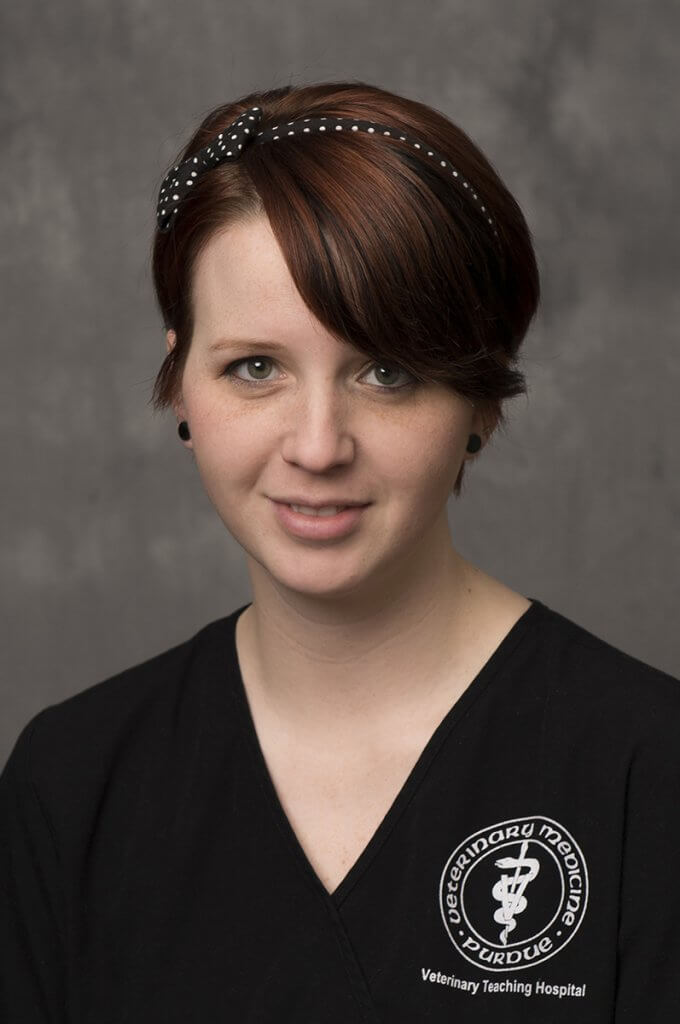 The Academy of Internal Medicine for Veterinary Technicians (AIMVT) welcomed its newest members this summer, including Brittany Laflen, RVT, VTS (Neurology), small animal surgery/neurology technician in the Purdue University Veterinary Hospital. Brittany is one of only 15 members inducted into the AIMVT in 2019, of which only three received a specialty designation in neurology.
Historically, new members receive recognition of this accomplishment at the following American College of Veterinary Internal Medicine (ACVIM) Forum, which takes place in the summer. This year's event was slated to take place in Baltimore, Md.; however, as the forum transitioned to an online platform, the celebration switched to a digital format. As part of this effort, the AIMVT turned to fellow members to help in welcoming their colleagues with video messages and pin presentations along with slides of new members and their specialty designations, which were then compiled into a video and posted on the AIMVT's website.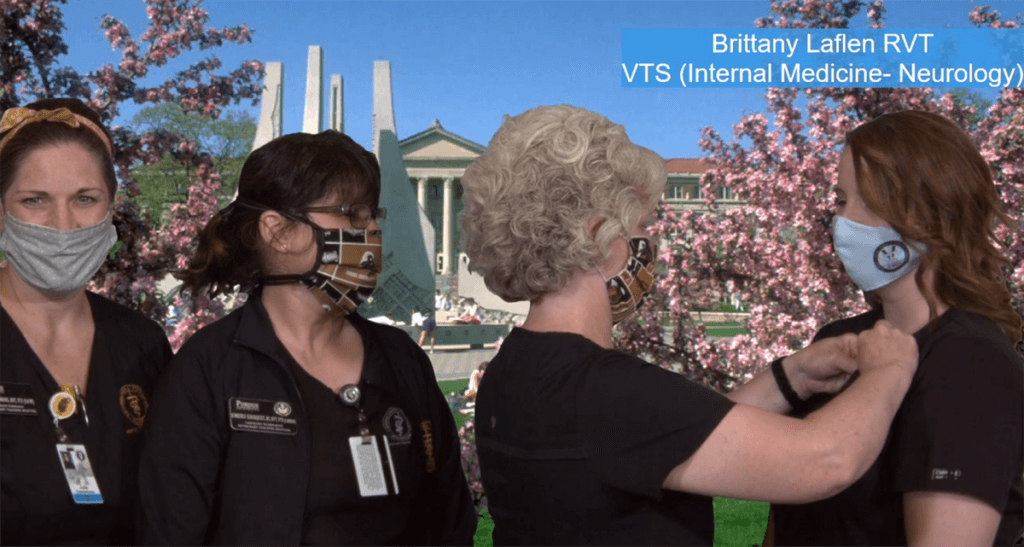 The celebration arrives at Purdue about five minutes into the video, as Brittany is joined by fellow PVM veterinary technician specialists Danielle Buchanan, RVT, VTS (Small Animal Internal Medicine), Clinical Skills Laboratory manager; Kimberly Sederquist, RVT, VTS (Cardiology), cardiology technologist; and Julie Commons, RVT, VTS (Small Animal Internal Medicine), small animal nephrology/urology technologist. They congratulate Brittany on successful completion of her application packet and examination and officially "pin" her as a new member. Brittany is one of a number of veterinary nurses in the college working toward their specialist designations.
The National Association of Veterinary Technicians in America (NAVTA) developed the Committee on Veterinary Technician Specialties in 1994, which led to formation of academies for 16 specialties. Each academy sets requirements for a registered veterinary technician to earn its specialist designation. The AIMVT specialist designations include small animal internal medicine, large animal internal medicine, cardiology, oncology, and neurology.
Congratulations, Brittany, on this achievement!
Click here to view the video.
Writer(s): Allison Carey | pvmnews@purdue.edu