Diagnostic Imaging Team Hosts Spooky Halloween Dessert Contest
Friday, November 8, 2019
The Diagnostic Imaging Halloween Dessert Contest featured a variety of spooky desserts on display.

A huge red spider sits atop a sticky web on a festively decorated chocolate cake.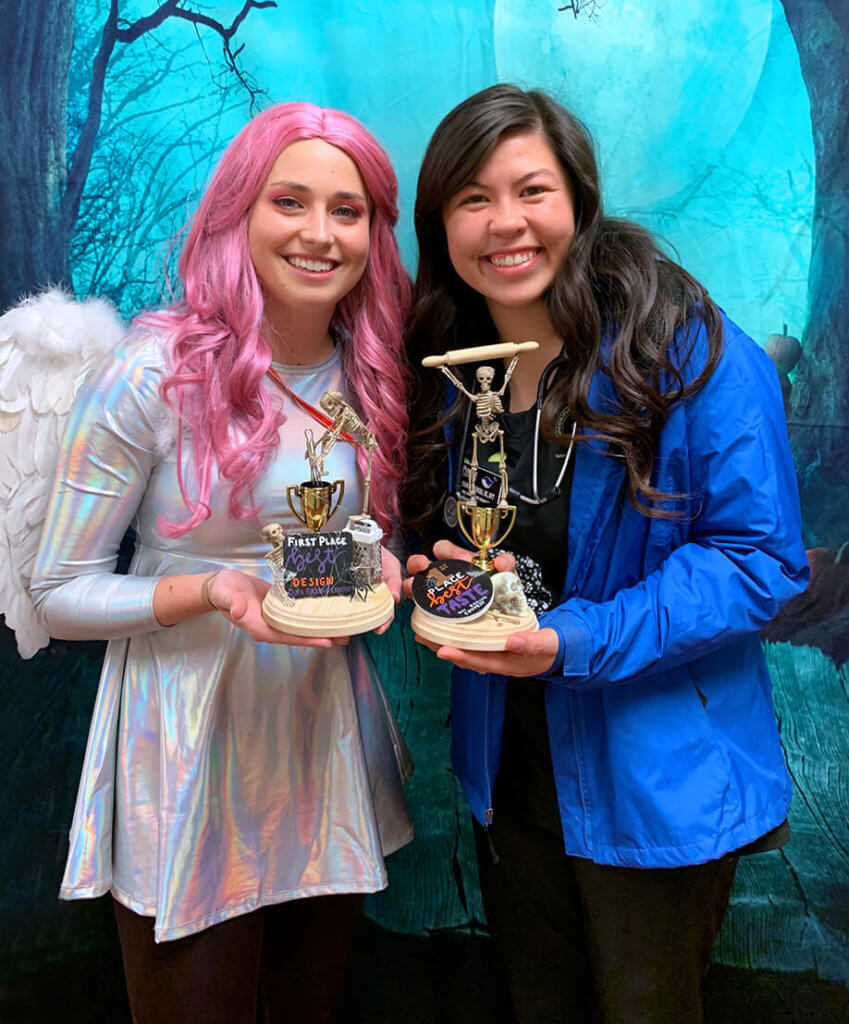 Halloween at Lynn Hall included some fun costumes and yummy treats, courtesy of Diagnostic Imaging! The Purdue Veterinary Teaching Hospital's Diagnostic Imaging team hosted its first annual Halloween Dessert Contest on October 31.  The competition featured a number of unique entries. Among the scary-yet-delicious desserts were sugar skull cupcakes, a key lime pie with floating "eyeballs," and a brownie graveyard, complete with ghosts and headstones. The desserts were due at 8:00 a.m. on Halloween morning, after which the items were judged in two categories: design and taste.
The winner of the design part of the competition was Brittney Rhodes, RVT, diagnostic imaging technician, with her "cockroach" doughnuts. The winner of the taste segment was Bri Seiders, RVT, small animal medicine technologist, who made ultimate fudge brownies.
Diagnostic Imaging Technologist Lydia Trott organized the event with the help of her fellow veterinary nurses. "We had close to 100 people come by to vote for best design and, within an hour of opening the desserts for people to taste, they were demolished," Lydia said. "Our department loves holidays and Halloween is a favorite. We hope to continue this contest in the years to come."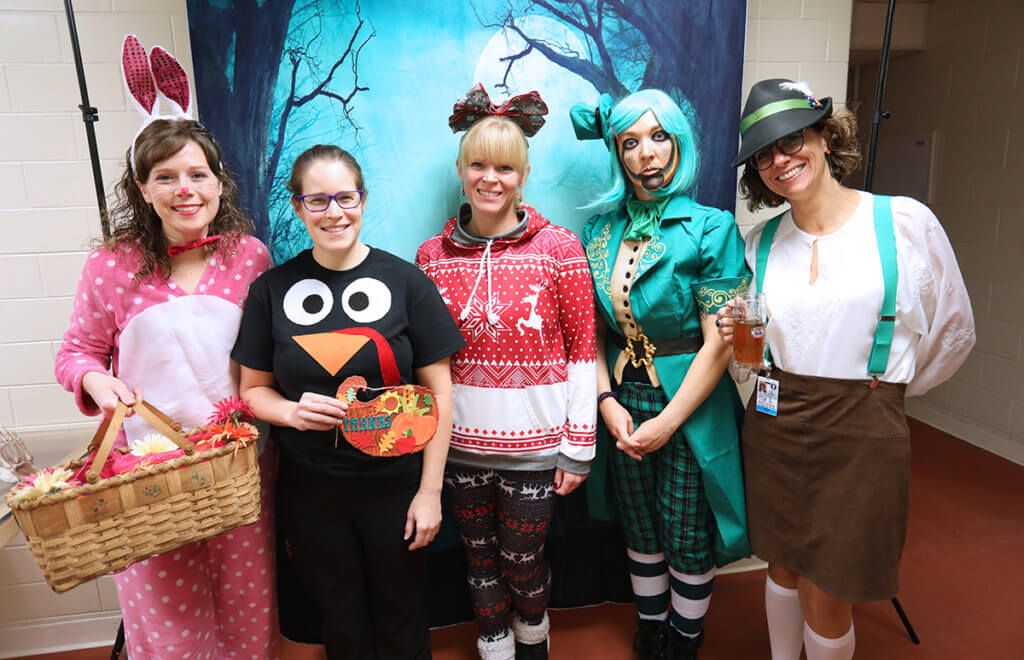 Writer(s): Maya Sanaba, PVM Communications Intern | pvmnews@purdue.edu