Dean Willie Reed Named to Purdue University Safe Campus Task Force
Friday, April 3, 2020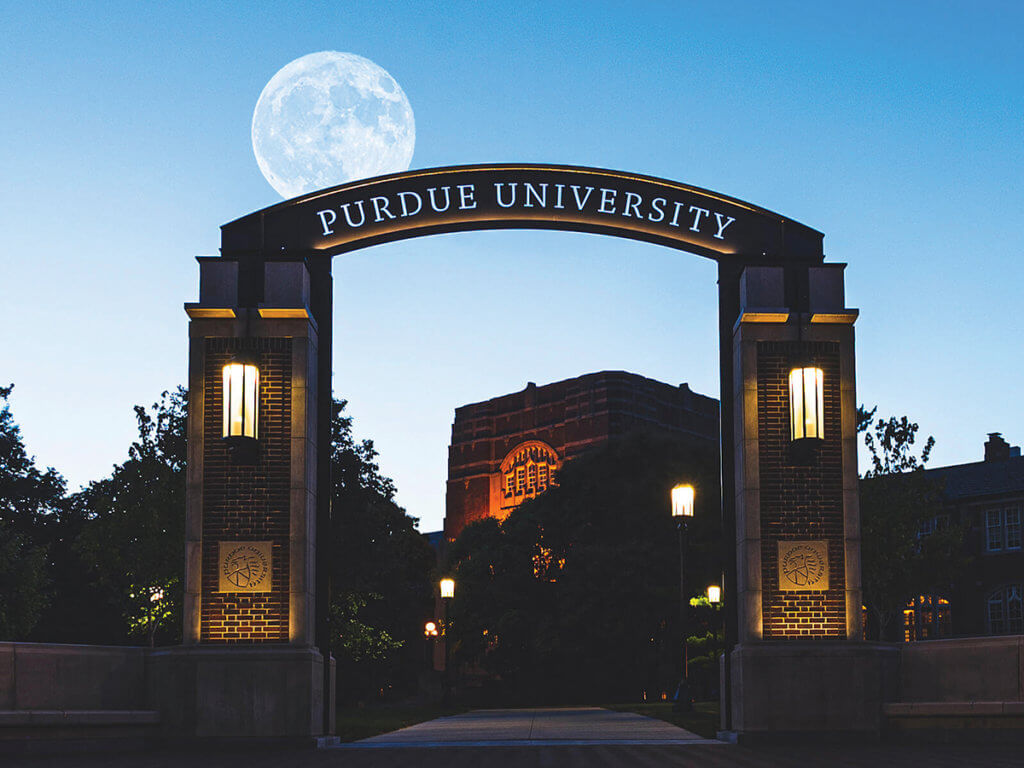 A newly established Purdue University Safe Campus Task Force will be co-chaired by College of Veterinary Medicine Dean Willie Reed. Purdue President Mitch Daniels announced the formation of the task force in a communication to the University community Tuesday, March 31, as a way to begin preparing for the start of a new academic year next fall in the midst of many uncertainties stemming from the COVID-19 pandemic.
"With the viral epidemic still at an early stage in the U.S., uncertainty confronts us on almost every question," President Daniels said in his message. "But one thing we can say with confidence: next fall's college environment and experience will be unlike any we have witnessed." The president went on to describe how, there not only will be another flu season, but the COVID-19 strain will be part of that season. "Most faculty, students, and staff will not have acquired a natural immunity to it, and there will not yet be a vaccine," President Daniels said. "Special preparations and perhaps radical changes in traditional practices will be required, for both the medical protection and the psychological comfort of all involved."
Noting that each year, when public safety data are analyzed and reported, Purdue and West Lafayette rank among the very safest campuses and college communities in the country, President Daniels explained that the University intends to extend that record "… by making ourselves also the best prepared and safest possible university environment from a public health standpoint."
"I have asked a broad-based team of the best minds and experienced leaders at Purdue, led by two of our senior academic figures, to propose every change they can conceive in our practices, procedures, physical facilities, or any of our operations that will limit the degree of illness, flu or otherwise, on our campus, and to manage it effectively when inevitably it does occur," President Daniels said. "The way we teach, learn, house, perform research, congregate, and do the work necessary to support those core activities are all open to reexamination and new, safer approaches."
Dean Reed will co-chair the Safe Campus Task Force with Krannert School of Management Dean David Hummels. The other task force members are:
Lisa Mauer, Professor of Food Science, Director of the Center for Food Safety Engineering
Pamela Karagory, Interim Head of the Department of Nursing
Gerry McCartney, Executive Vice President of Purdue Online
Beth McCuskey, Vice Provost for Student Life
Bill Bell, Vice President of Human Resources
Gail Walenga, Director Purdue University Student Health Center
Carol Shelby, Senior Director of Environmental Health & Public Safety
Keith Gehres, University Registrar
Jay Wasson, Associate Vice President, Physical Facilities
Rita Clifford, Executive Director of Information Technology Enterprise Relationship Management
Additionally, three faculty will serve as scientific advisors to the task force:
Richard Kuhn, Trent and Judith Anderson Distinguished Professor in Biological Sciences and Krenicki Family Director, Purdue Institute of Inflammation, Immunology and Infectious Disease
Phil Low, Presidential Scholar for Drug Discovery and Ralph C. Corley Distinguished Professor of Chemistry – Biochemistry
Richard Mattes, Distinguish Professor of Nutrition Science
"This fall semester, and perhaps every one that follows it, will be different because of the COVID-19 experience," President Daniels emphasized.  "At Purdue, our mission is to prepare tomorrow's problem-solvers, and cultivate the persistence and determination that overcoming adversity and difficulty demands.  This fall, Boilermakers will demonstrate both qualities by making the smart changes needed to produce a high-value education in an optimally safe environment."
The president's message and a link you can use to submit suggestions is posted here.
Writer(s): Kevin Doerr | pvmnews@purdue.edu