Dean Willie Reed Honored with AAVLD Life Membership
Friday, December 4, 2020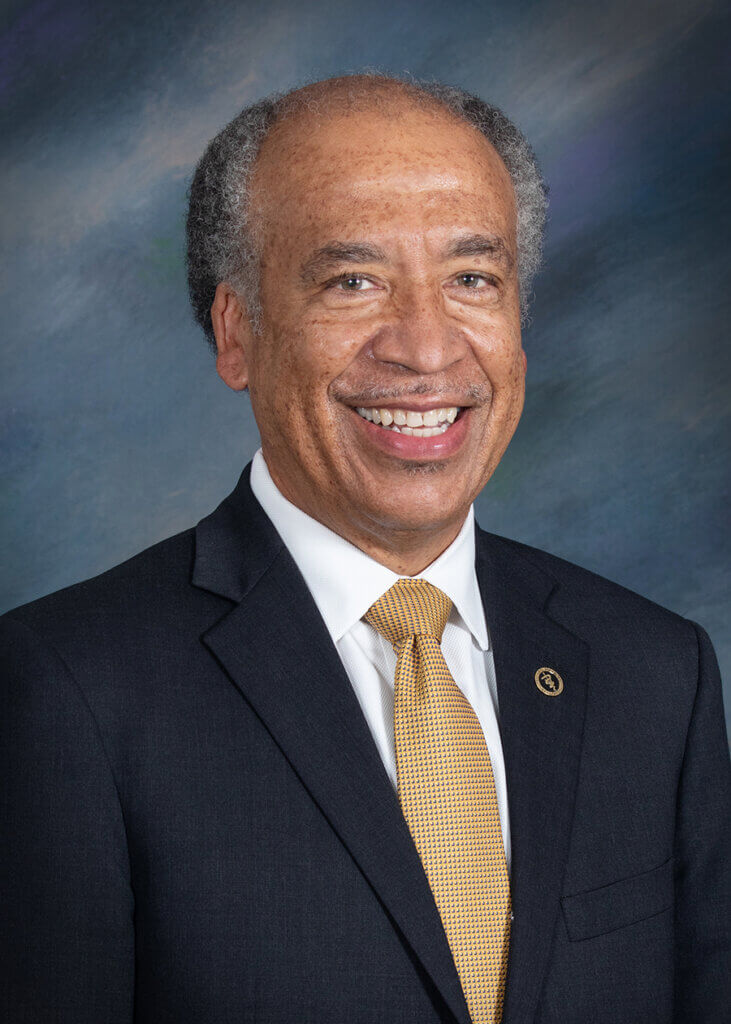 The American Association of Veterinary Laboratory Diagnosticians (AAVLD) presented its Life Membership Award to Purdue Veterinary Medicine Dean Willie Reed at the organization's first virtual annual conference, which was held jointly with the United States Animal Health Association (USAHA) this fall. Life membership is awarded to AAVLD members who have contributed significantly to the success of the AAVLD and by their example have inspired colleagues to enter the field of diagnostic medicine.
A past president of the AAVLD, Dean Reed is a diplomate of both the American College of Veterinary Pathologists and the American College of Poultry Veterinarians. He has served as dean of the College of Veterinary Medicine since 2007. After earning his DVM degree at Tuskegee University, he came to Purdue to pursue a PhD in veterinary pathology, which he earned in 1982. He then joined the Purdue faculty, serving as associate professor of avian pathology and as chief of the avian disease diagnostic service in the Animal Disease Diagnostic Laboratory. In 1990, he left Purdue when he accepted an offer to become a full professor and director of the Animal Health Diagnostic Laboratory (now called the Veterinary Diagnostic Laboratory) at Michigan State University, where later he also was named chairperson of the Department of Pathobiology and Diagnostic Investigation. He held those responsibilities until 2007 when he assumed the College of Veterinary Medicine deanship at Purdue.
The virtual AAVLD/USAHA annual conference was held over a span of several days in October. Dean Reed was awarded the AAVLD Life Membership during the AAVLD/USAHA Presidents' Reception and Awards Ceremony October 18.
Writer(s): Kevin Doerr | pvmnews@purdue.edu