COVID-19 is Not the First of its Kind
Friday, November 13, 2020
Coppoc One Health Lecture Features Insights from a Coronavirus Expert
The relevance of this year's topic for the Coppoc One Health Lecture was never in question. The annual Purdue University College of Veterinary Medicine event, held virtually this year, featured a presentation entitled, "Immune Responses in, and Animal Models for, Covid-19."
The lecture, co-sponsored by the Purdue Veterinary Medicine Offices of Research and Lifelong Learning, took place Thursday, November 5, at 3:30 p.m. using the Zoom platform.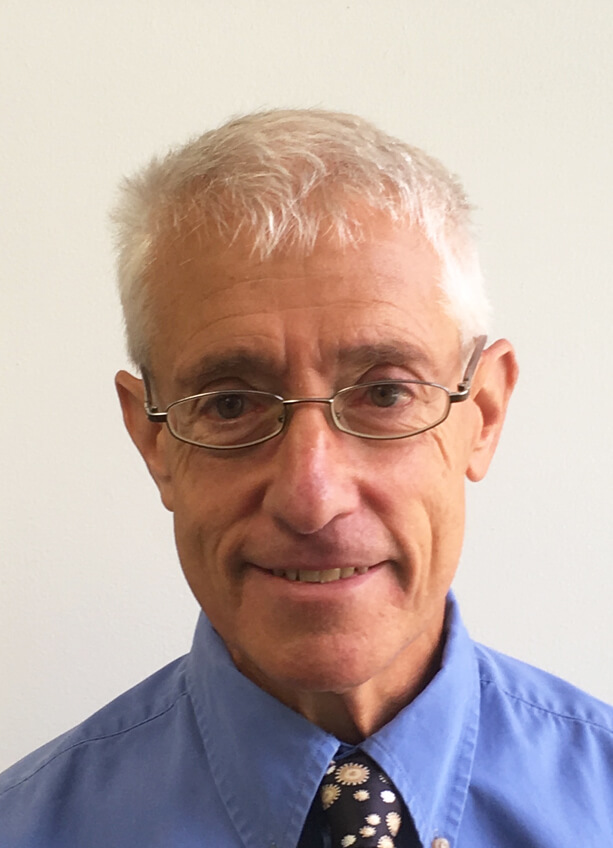 The college was honored to host Dr. Stanley Perlman, a professor of microbiology and immunology, as well as professor of pediatrics, from the University of Iowa. Dr. Perlman's current research projects include work on coronavirus pathogens including virus-induced demyelination and the Severe Acute Respiratory Syndrome (SARS), the Middle East Respiratory Syndrome (MERS), and COVID-19.
Dr. Perlman began the lecture by describing how coronaviruses come in many forms and affect many different species from mammals to avians. He explained that there are seven known coronaviruses that affect humans: MERS-CoV, OC43, 229E, NL63, HKU-1, SARS-CoV, and now SARS-CoV-2. The current COVID-19 pandemic as we know it is caused by SARS-CoV-2. As of November 4, 2020, there were an estimated 47.7 million worldwide cases with 1.22 million deaths. In the United States, there have been 9.52 million cases with 223,000 deaths.
Dr. Perlman discussed how coronaviruses are single stranded RNA viruses that can be up to 31 kb in size and come from the family of coronaviridae, which is a subset of the order of Nidovirales. The most frequently diagnosed coronaviruses in years past are the Human Common Cold Coronavirus (HCoVs), which include OC43, 229E, NL63, HKU-1. Most of these are upper respiratory infections, with lower respiratory infections occurring in older patients. No licensed vaccine has been created for these infections.
Another coronavirus emerged as the cause of Severe Acute Respiratory Syndrome (SARS), which was identified in late 2002 in Guangdong Province, China. Dr. Perlman said this virus was present in the bat population in China before spreading to other species in exotic animal wet markets, including humans, and ultimately was transmitted to other parts of the world when a physician from Guangzhou traveled to Hong Kong to participate in a wedding ceremony.
The first case of Middle Eastern Respiratory Syndrome was documented in April 2012. This disease is largely limited to Saudi Arabia.
Dr. Perlman also noted that coronavirus vaccines tested in animals have shown imperfect protection. In the case of feline coronavirus, the cause of feline infectious peritonitis, antibodies actually enhanced virus infection.
Dr. Perlman went on to explain that studies have shown that hamsters, cats, ferrets, and macaques all can be infected and develop a relatively mild form of Covid-19. Mice on the other hand are resistant to SARS-CoV-2, but they can be made susceptible through genetic engineering or by adapting the virus to mice.
Established in 2014 to provide an annual campus-wide lectureship that focuses on the symbiotic relationship between veterinary and human medicine and its world-wide impact, the Coppoc One Health Lecture is held in honor of Dr. Gordon Coppoc, a Purdue professor emeritus of veterinary pharmacology, and his wife, Harriet. Dr. Coppoc was a longtime faculty member and former head of the Department of Basic Medical Sciences in the Purdue University College of Veterinary Medicine. He also served as director of the Indiana University School of Medicine – West Lafayette and associate dean of the Indiana University School of Medicine before retiring in 2014.
Writer(s): Jonathan Martz, PVM Communications Intern | pvmnews@purdue.edu