Continuum Café Carries on a Continuum of Service
Friday, October 30, 2020
After a hiatus that began March 20 and continued over the summer due to the COVID-19 pandemic, the Continuum Café located in Lynn Hall made necessary modifications to reopen for the fall semester and has been serving a steady stream of customers since. The reopening came with several changes, including new management by the Purdue Food Company, a subsidiary of Aramark, and some menu and procedural adjustments.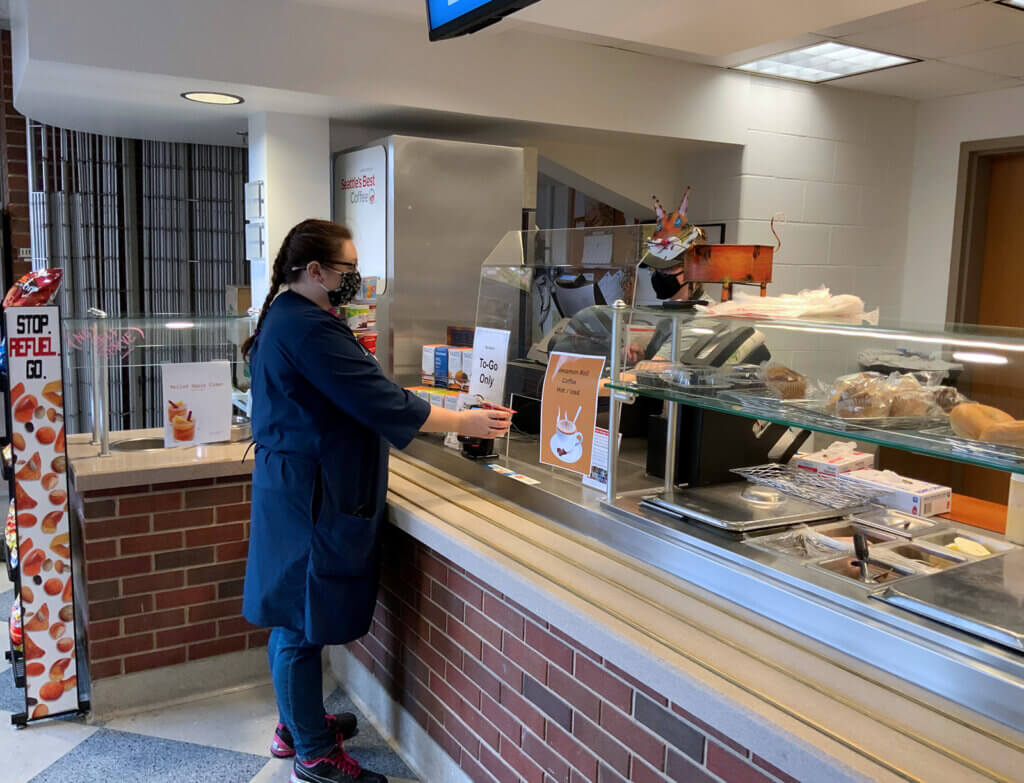 By adopting new policies consistent with Protect Purdue requirements, the Continuum Café was able to reopen in August with changes such as limiting the seating in the café and requiring employees and customers to wear masks. Before employees clock in, they must have their temperatures taken and answer a handful of questions such as, "Have you been exposed to anyone who has tested positive for Covid-19?" Additionally, every 30 minutes employees are required to wash their hands and sanitize their workstations.
All menu items are available in a grab-n-go format. Self-serve items like soups had to be discontinued due to health and safety requirements. Fresh brewed coffee remains available but now is served by the staff from behind the counter.
Alisha Referda, marketing manager of Aramark, said business is going quite well in spite of the continuing pandemic. The staff of Aramark and the café are hoping for an increase in sales once things progress to the point where regulations can be safely eased.
The most popular items on the menu used to be the Fiery Chicken Wrap and Grilled Three Cheese sandwiches, but recently the Philly Steak and Tasmanian sandwiches have grown in sales. Breakfast also is available anytime during the café's operating hours, which is a major draw for students.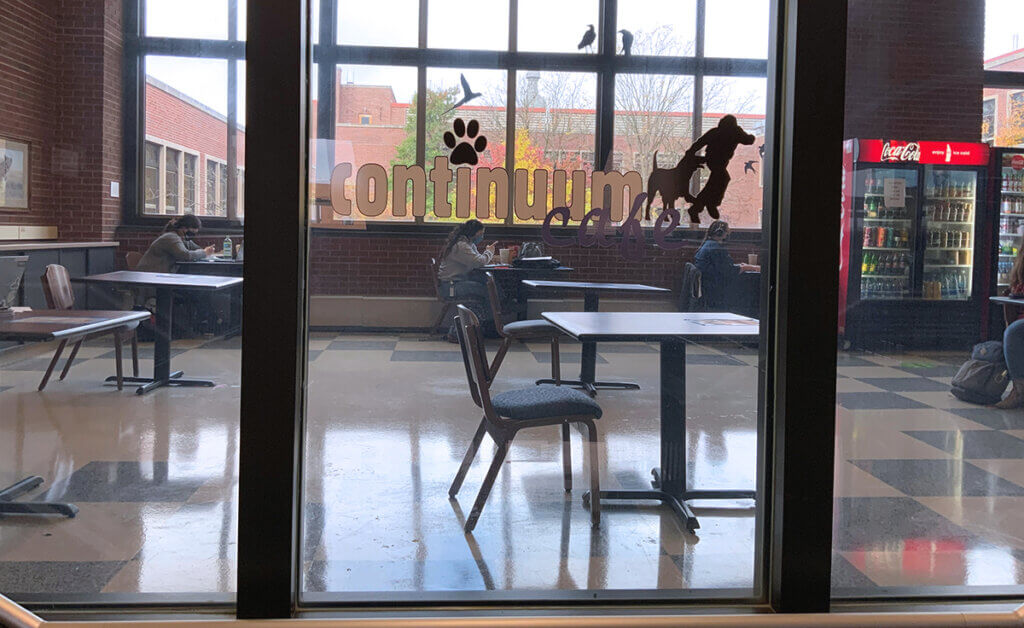 The change in management of the café resulted from a retail dining operator agreement between Purdue and Aramark that was announced in June. The agreement is designed to enhance dining offerings for Purdue's West Lafayette campus and community, with Aramark operating 35 dining locations on campus, including the Continuum Café and 11 locations in the Purdue Memorial Union
The location of the Continuum Café is perfect for busy students and staff of the College of Veterinary Medicine who are rushing between their classes and appointments and are looking for a beverage or quick bite to eat. Café hours are 7:30 a.m. to 2:00 p.m., Monday – Friday. Click here to view the café's current lunch menu. Click here to view the beverages and breakfast menu.
The café will continue operating this fall until November 24, when on-campus, in-person classroom instruction concludes for the semester.
Writer(s): Jonathan Martz, PVM Communications Intern, and Kevin Doerr | pvmnews@purdue.edu