Construction Crews Continue Making Progress on New Veterinary Hospital Site
Friday, April 3, 2020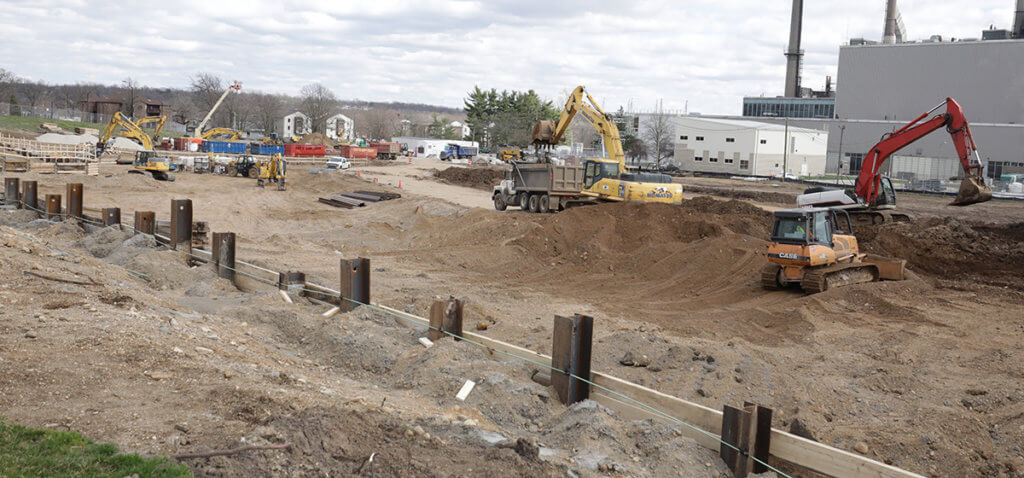 The site of the new veterinary hospital keeps changing as crews continue construction work that began in mid-February. The new facilities are slated to be completed by December 2021 and open for business by Spring 2022.
The new hospital will consist of Small Animal, Equine, and Farm Animal facilities. Construction crews have been excavating the area that will become the basement of the Equine Hospital and building earth retention walls.
Additionally, new internal renderings provide an idea of what the interiors will look like. The illustrations depict the Small Animal Hospital entrance and waiting areas as well as the entrance of the Equine Hospital.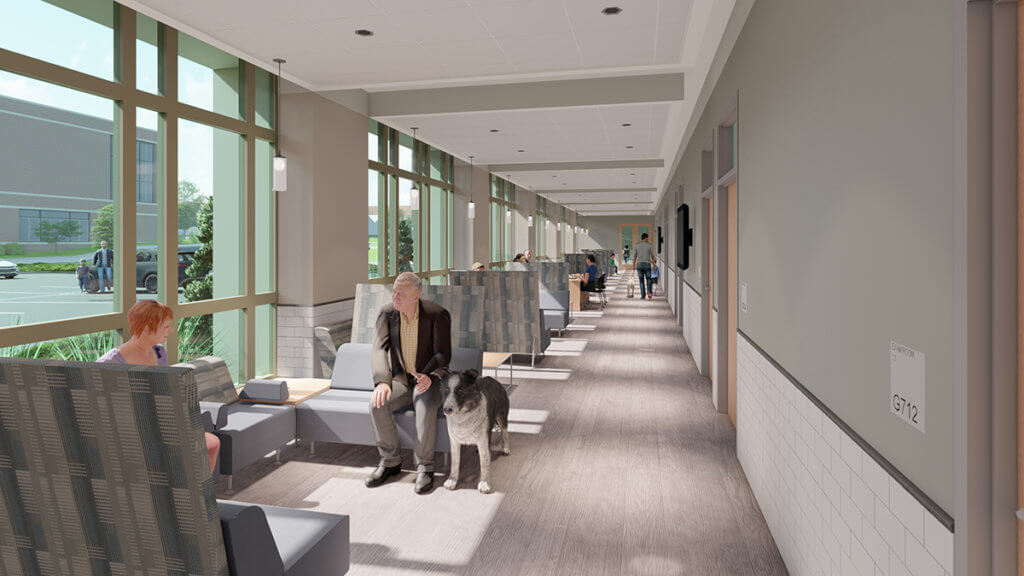 The associated Leave A Print fundraising campaign for the project has received $2.7 million to date toward the goal of $8.1 million that is needed to bring the project to completion. "Thank you to all of the generous donors who have contributed to help make this project possible so far," said Amanda Dunkle, PVM's director of development operations and donor stewardship. "We can't wait to share more with you about the future of Purdue Veterinary Medicine!" More information about the project, including additional renderings, donors stories and how you can get involved, is available at www.leaveaprint.vet.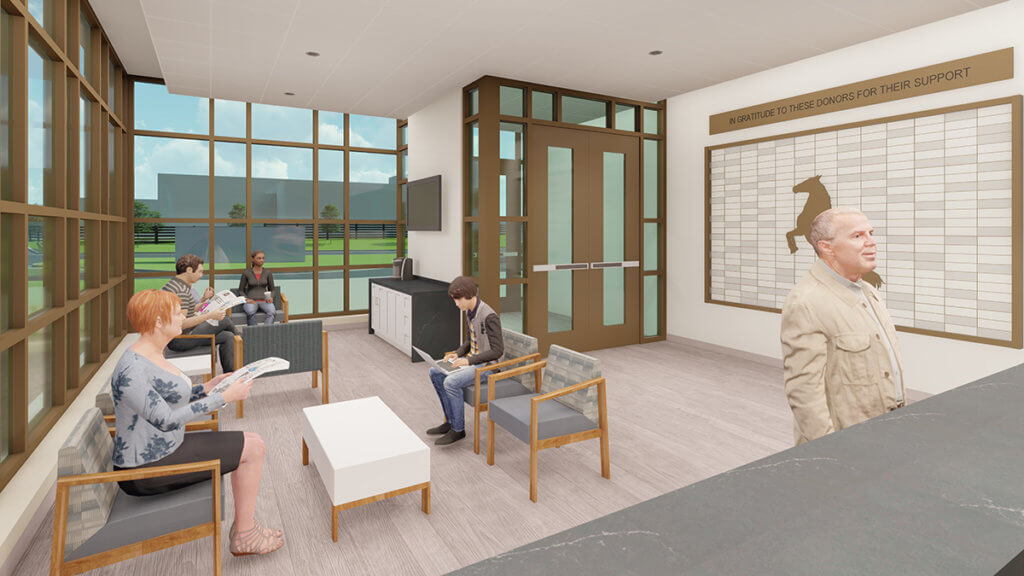 Writer(s): Maya Sanaba, PVM Communications Intern | pvmnews@purdue.edu