Brittany Laflen Passes VTS Neurology Exam and becomes PVM's 16th Veterinary Technician Specialist
Friday, July 26, 2019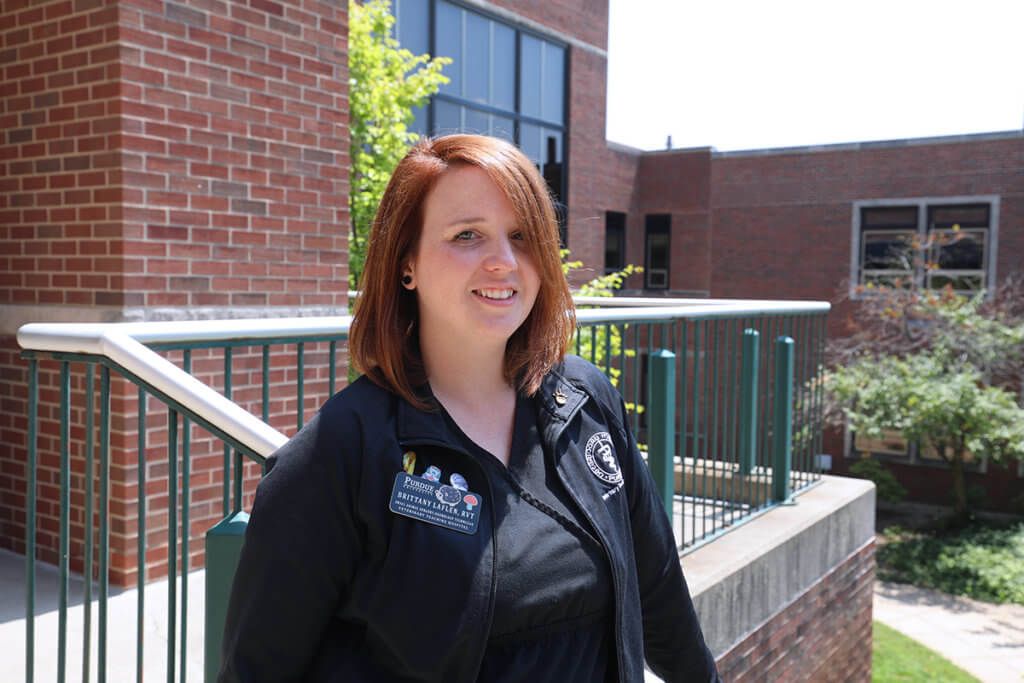 Congratulations to Brittany Laflen, RVT, small animal surgery/neurology technician in the Purdue University Veterinary Teaching Hospital for passing the Veterinary Technician Specialist (VTS) neurology exam. With her success, Brittany becomes the newest addition to the College of Veterinary Medicine's team of certified veterinary technician specialists, which now numbers 16!
Brittany's achievement also raises the number of Veterinary Technician Specialty areas represented in the Veterinary Teaching Hospital to 10, and she is the College's only VTS in neurology. Brittany's accomplishment is no small feat.  She is now one of only 25 neurology Veterinary Technician Specialists in the world.  Having such a large number of Veterinary Technician Specialists in the hospital contributes to its standing as a front runner in animal health care.
The certification highlights the level of skill and effort required to achieve the VTS designation. The entire process of applying, getting approved, studying, and sitting for the VTS exam takes just under two years. Brittany has worked since 2017 to earn this credential, which shows that she is an expert in her field. Congratulations Brittany!
Writer(s): Maya Sanaba, PVM Communications Intern | pvmnews@purdue.edu