ADDL Welcomes New Quality and Safety Manager
Friday, January 18, 2019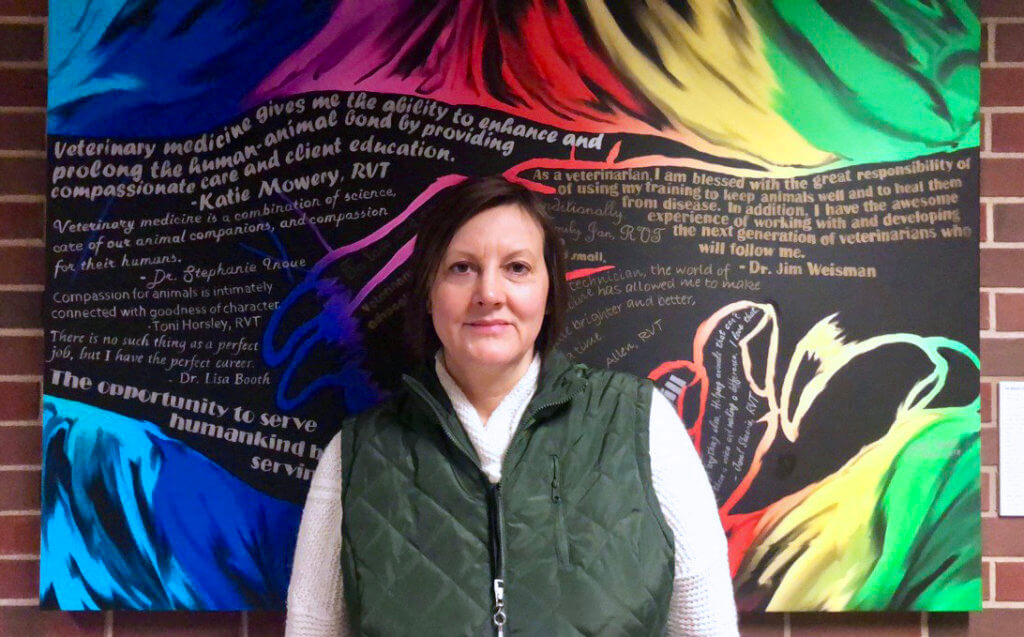 Debbie Morgan has joined the Purdue University College of Veterinary Medicine as the quality and safety manager in the Indiana Animal Disease Diagnostic Laboratory. She began her position on December 12.
Born and raised in England, Debbie has spent the last 25 years in the United States. Her career began as a chemist after she earned her master's degree in analytical chemistry. She then progressed to a lab manager and then to a quality manager. Debbie has 25 years of experience in the quality field. Prior to coming to Purdue, Debbie worked at Abbot Laboratories, 3M, and ADM/Tate & Lyle, gaining experience in the food, pharmaceutical, and chemical industries.
Debbie has been an avid dog lover her entire life. She currently has a two-year-old Lab mix named Denali, who she describes as an extremely active and mischievous dog. Outside of work, Debbie enjoys spending her time hiking, visiting craft breweries, eating ethnic food, reading, and doing jigsaw puzzles.
"I'm really excited to join the ADDL team and hope I can make a difference and lead continuous improvement of our existing quality systems," Debbie said. Debbie can be reached by e-mail at morga241@purdue.edu or by phone at extension 47440. Please join us in welcoming Debbie to the PVM family!
Writer(s): Amanda McCormick, PVM Communications Intern | pvmnews@purdue.edu