2021 PVM Career Fair Proves Popular for Clinics and Students Alike
Friday, November 12, 2021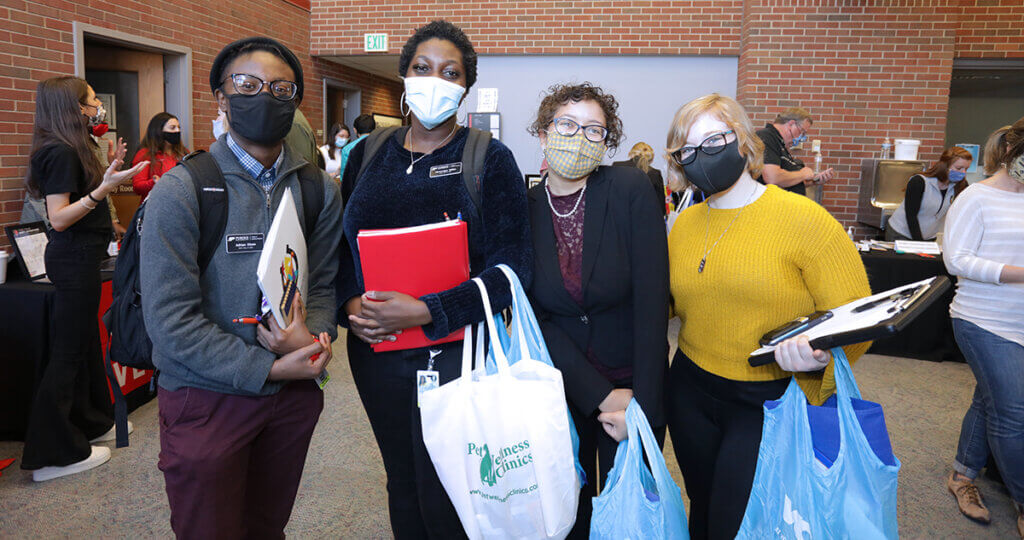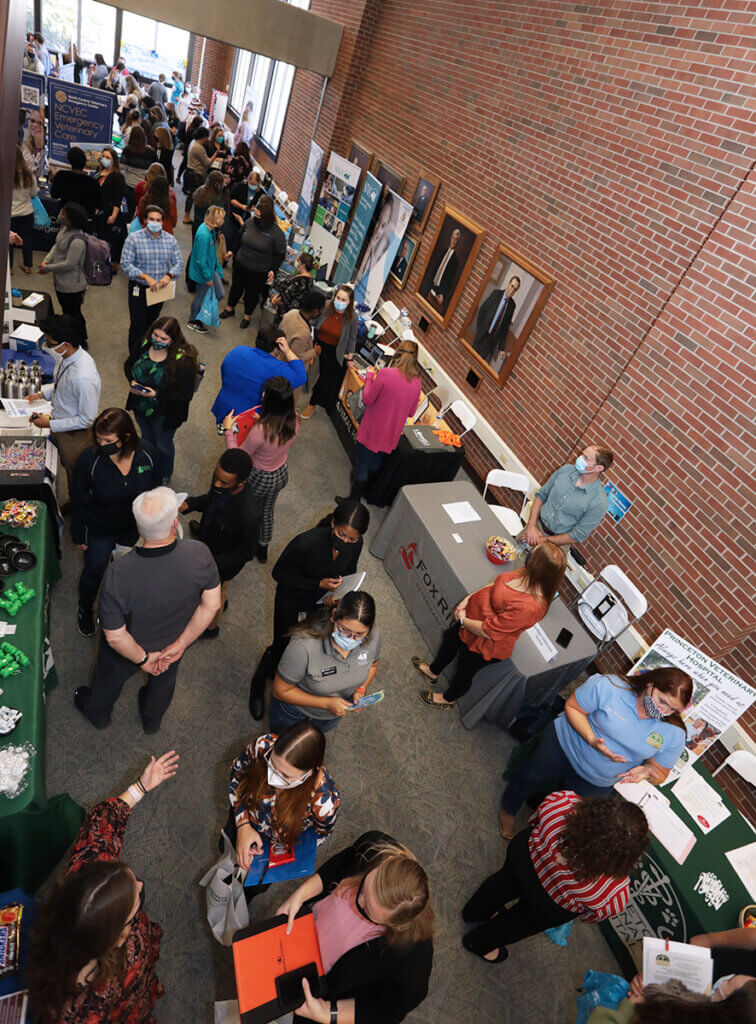 Purdue Veterinary Medicine hosted its annual career fair in the Veterinary Medical Library this past Friday, November 5, and the event was a great success! DVM and Veterinary Nursing students attended the three-hour afternoon event to engage with representatives from a wide-range of veterinary practices. A total of 48 veterinary exhibitors provided students with the opportunity to learn about a variety of practices, ranging from small practices within Indiana to corporations with locations across the country, which enabled the students to tailor their career fair experience to their individual career goals.
"The ability to network, make connections, and talk face-to-face was great for everyone," said Paige Allen, assistant director for academic advising and recruitment for the College of Veterinary Medicine. "Matching jobs and applicants is not a perfect science and having the ability to connect with others helps both sides to make informed decisions about what job to take and who to hire."
The event prompted extra excitement as it was the first time the career fair had been held in-person since 2019, due to last year's career fair being hosted virtually because of the pandemic. The veterinary practice displays included games, treats, and trinkets along with more customary informational packets, all of which put smiles on students' faces as they visited with the representatives.
"It was great to be part of an event that brought people together," said Paige. "The job market right now is an employee market and I hope providing our students with the chance to evaluate so many great opportunities reminds them of their great worth and value in the veterinary profession."
Thank you to everyone who was involved in organizing the 2021 PVM Career Fair and all who attended!
Are you looking to Hire a Boilermaker?
If you're interested in exhibiting at next year's Career Fair, please contact our Office of Student Services at pvmstudentservices@purdue.edu. You can also post job openings to Hire a Boilermaker at PVM Careers!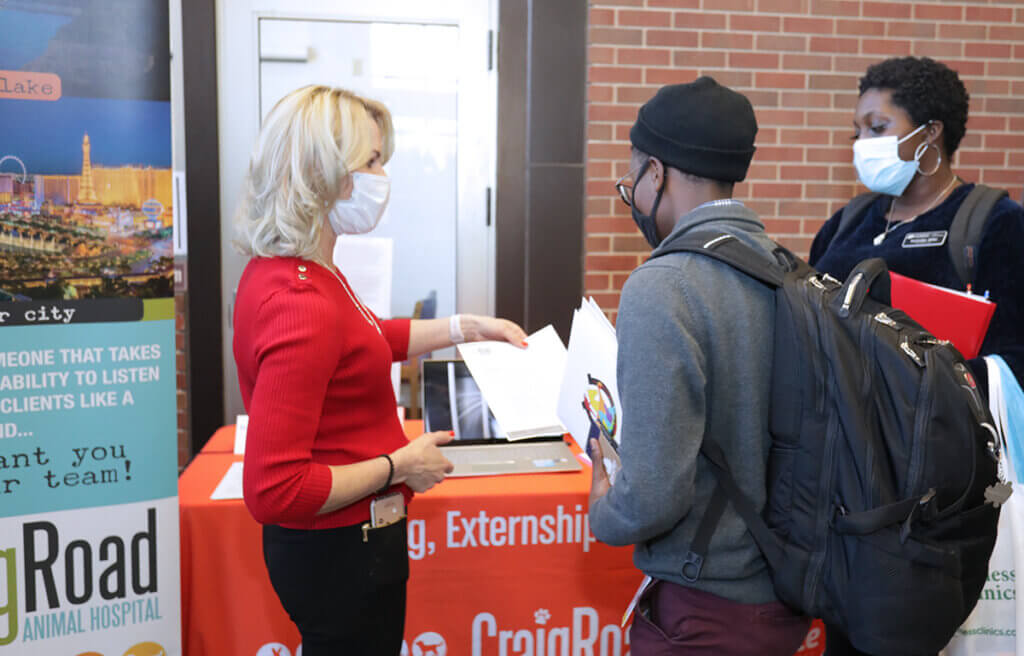 Writer(s): Madeline Brod, PVM Communications Intern | pvmnews@purdue.edu