Center for Animal Welfare Science
Our Mission: To promote animal welfare through science-based information and education to advance socially responsible decisions concerning animal care.

Our Goal: To facilitate interdisciplinary collaborations in order to identify animal welfare challenges, strategies to alleviate them, and education to aid implementation.
Highlights
CAWS Students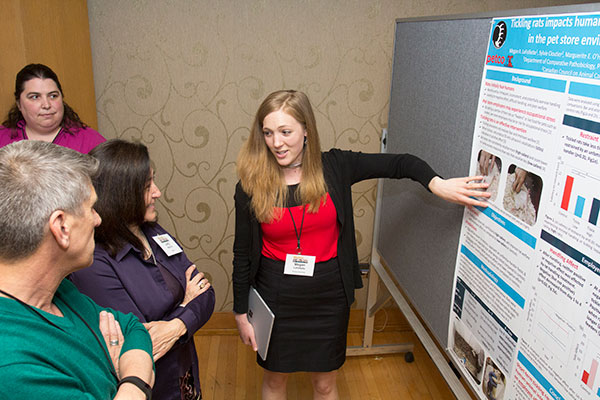 Megan LaFollette, explains her poster to attendees at the 2016 CAWS annual symposium. Megan, a 2016 recipient of a CAWS Travel Grant for her study on tickling pet store rats and its effect on their interaction with humans, is a graduate student in the Department of Comparative Pathobiology advised by Drs. Gaskill and O'Haire. Click here to read more about Megan's poster (PDF) or here to read all of the CAWS Travel Fellowship Abstracts.
CAWS Members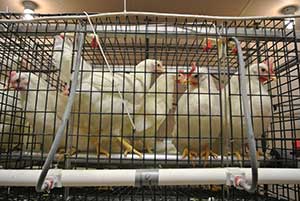 CAWS member, Dr. Heng-Wei Cheng and his collaborators study thermal perches as cooling devices for reducing heat stress in caged laying hens. Read more about his work here.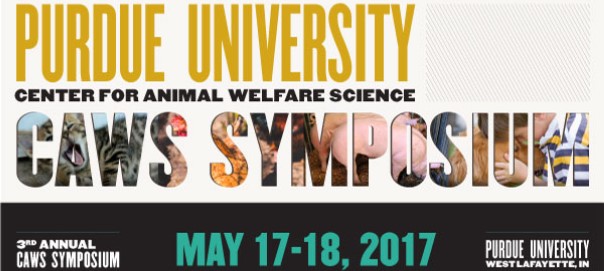 "Advancing Animal Welfare Science: Overcoming Obstacles to Implementation"
Stewart Center | Purdue University | West Lafayette, IN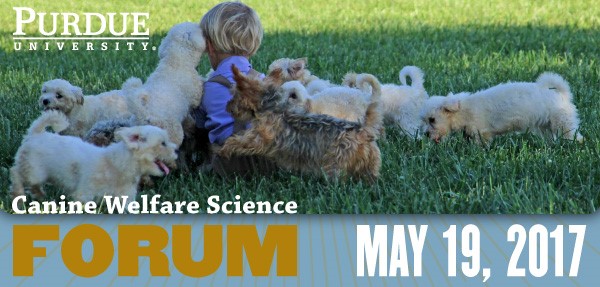 Stewart Center | Purdue University | West Lafayette, IN
CAWS Newsletter Update!
Establishing science-based standards for the care and welfare of breeding dogs
Read more about how the newest project from CAWS!