Center for Animal Welfare Science
Our Mission: To promote animal welfare through science-based information and education to advance socially responsible decisions concerning animal care.

Our Goal: To facilitate interdisciplinary collaborations in order to identify animal welfare challenges, strategies to alleviate them, and education to aid implementation.
Highlights
CAWS Students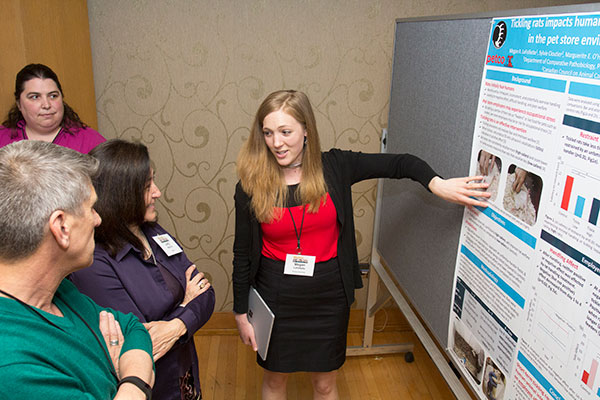 Megan LaFollette, explains her poster to attendees at the 2016 CAWS annual symposium. Megan, a 2016 recipient of a CAWS Travel Grant for her study on tickling pet store rats and its effect on their interaction with humans, is a graduate student in the Department of Comparative Pathobiology advised by Drs. Gaskill and O'Haire. Click here to read more about Megan's poster (PDF) or here to read all of the CAWS Travel Fellowship Abstracts.
CAWS Members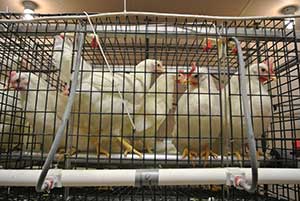 CAWS member, Dr. Heng-Wei Cheng and his collaborators study thermal perches as cooling devices for reducing heat stress in caged laying hens. Read more about his work here.
News & Events
2nd annual CAWS Symposium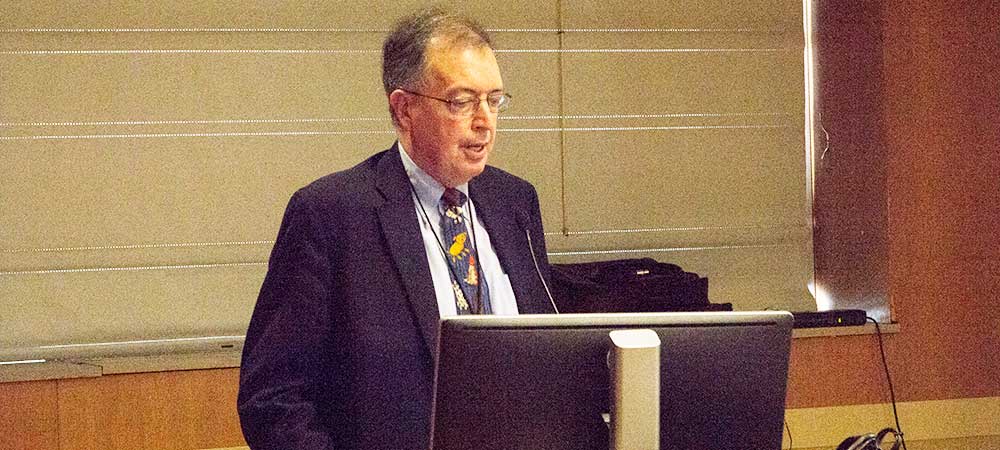 Read more about the 2nd annual Caws Symposium
Establishing science-based standards for the care and welfare of breeding dogs
Read more about how the newest project from CAWS!
Center for Animal Welfare Strategic Plan
Purdue University has a long-standing reputation for excellence in the area of agricultural animal behavior and welfare research. The pioneering work of Dr. Jack Albright on dairy cow handling, management and welfare in the early 1980's laid the foundation for new, fruitful collaborations in poultry well-being led by Drs. Patricia Hester and William Muir in Animal Sciences, and with the USDA-ARS Livestock Behavior Research Unit (LBRU), which is currently housed in the Department of Animal Science. The LBRU's mission to develop scientific measures of animal welfare that facilitate objective evaluation of animal agricultural practices significantly expanded Purdue's capacity for graduate student training and research, particularly in poultry and swine welfare.
Read the full Strategic Plan (PDF)