Center for Animal Welfare Science
Our Mission: To promote animal welfare through science-based information and education to advance socially responsible decisions concerning animal care.

Our Goal: To facilitate interdisciplinary collaborations in order to identify animal welfare challenges, strategies to alleviate them, and education to aid implementation.
Highlights
CAWS welcomes new member, Dr. Brad Kim, Assistant Professor of Animal Sciences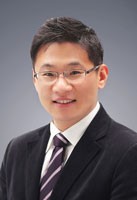 Dr. Brad Kim is an Assistant Professor in the Department of Animal Sciences at Purdue University. His research program is primarily focused on muscle biology, biochemistry and meat processing to improve quality and functional properties of muscle-based foods. While consumers of animal products demand consistently high-quality meat products, consumers are becoming increasingly more concerned with animal/farming practices, such as animal welfare including production environmental condition and animal handling. Recent consumer survey results confirm the importance of the production and marketing of a humanely raised and healthful product.  There is a direct linkage between animal/farming practices and quality of final meat products. Therefore, obtaining a comprehensive understanding of pre-/post-harvest factors that influence meat quality and developing new innovative animal handling/processing systems would be the pivotal steps toward improving meat quality and value.  This will ultimately benefit both consumers and the agriculture industry alike. In this regard, I believe my research programs directly or indirectly fit the CAWS mission and objective. "We facilitate the well-being of animals using sound science and ethics to investigate and promote the best animal care and management practice."
CAWS Members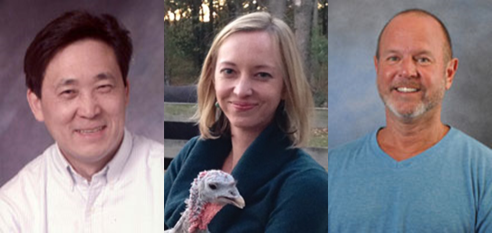 CAWS congratulates its members, Drs. Heng-Wei Cheng, Marisa Erasmus and Don Lay who were awarded a four-year $500,000 grant from NIFA-AFRI for their study "Probiotic, Bacillus Subtilis, Prevents Injurious Behaviors and Increases Skeletal Health in Laying Hens."