In Memory: PVM Founding Faculty Member Donald Gustafson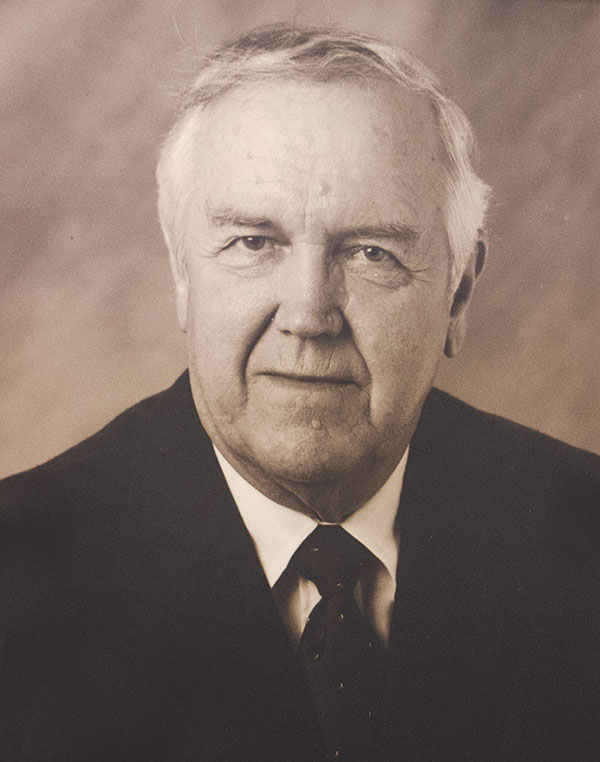 Dr. Donald P. Gustafson (PU MS '51; PhD '53), Leo Philip Doyle Emeritus Professor of Virology, and a founding faculty member of the Purdue University College of Veterinary Medicine, passed away April 23, 2017. He was 96.
A World War II veteran, Dr. Gustafson was a captain in the Army. He earned his DVM degree at The Ohio State University College of Veterinary Medicine in 1945 and in 1949, he came to Purdue where he completed his master's and then his PhD in 1951 and 1953, respectively. A member of the faculty of the Department of Comparative Pathobiology, Dr. Gustafson served as chairman of the Curriculum Committee from 1957-1962, at which time both the pre-veterinary and professional Doctor of Veterinary Medicine curricula at Purdue were developed.  His distinguished veterinary career included research, teaching, and consulting in the fields of virology and molecular biology.  A diplomate of the American College of Veterinary Microbiologists, Dr. Gustafson was widely known for his expertise in animal viral diseases, including hog cholera, pseudorabies, sheep scrapie, chronic equine enteritis, and Newcastle disease.
A past chair of the American Veterinary Medical Association's (AVMA) Council on Biologic and Therapeutic Agents and a past member of the AVMA Council on Research, Dr. Gustafson also served on the Food and Drug Administration's Veterinary Medicine Advisory Committee and on the National Institute of Allergy and Infectious Diseases Research Resources Committee. In 1970, he received The Ohio State University College of Veterinary Medicine's Distinguished Alumnus Award.  He also was honored as a recipient of the F. L. Hovde Award for contributions to animal agriculture in Indiana.  During his 35 year tenure at Purdue, he served on the University Senate and various other university committees.
As a resident of West Lafayette, Dr. Gustafson was involved in a variety of Purdue and local organizations, including the Lafayette Rotary Club, Sigma Chi Fraternity, First United Methodist Church of West Lafayette, the Purdue President's Council, and the John Purdue Club. After retiring from Purdue in 1988, he served on the advisory board of the Lafayette Salvation Army, the executive board of Lafayette Rotary, the Tippecanoe County Historical Society, and was an active member of the Purdue Retirees Association. A certified U.S. Track and Field official, he also enjoyed working the track and cross-country meets at Purdue for 60 years.
Memorials may be made to the Disabled American Veterans, 575 N. Pennsylvania St. #324, Indianapolis, IN 46204, or Franciscan St. Elizabeth Hospice, 1415 Salem St. #202, Lafayette, IN 47904.
---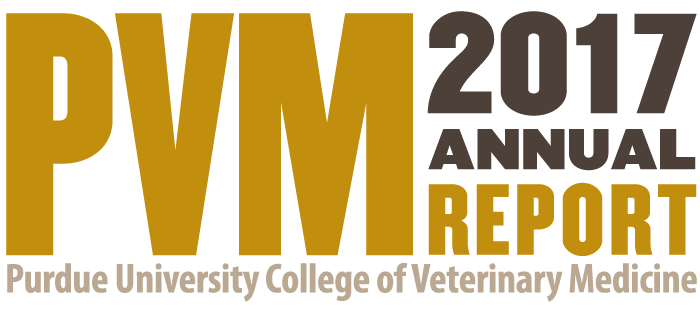 This story is part of the 2017 Annual PVM Report.