Golden Anniversary Class Shares Memories during Special Reunion Day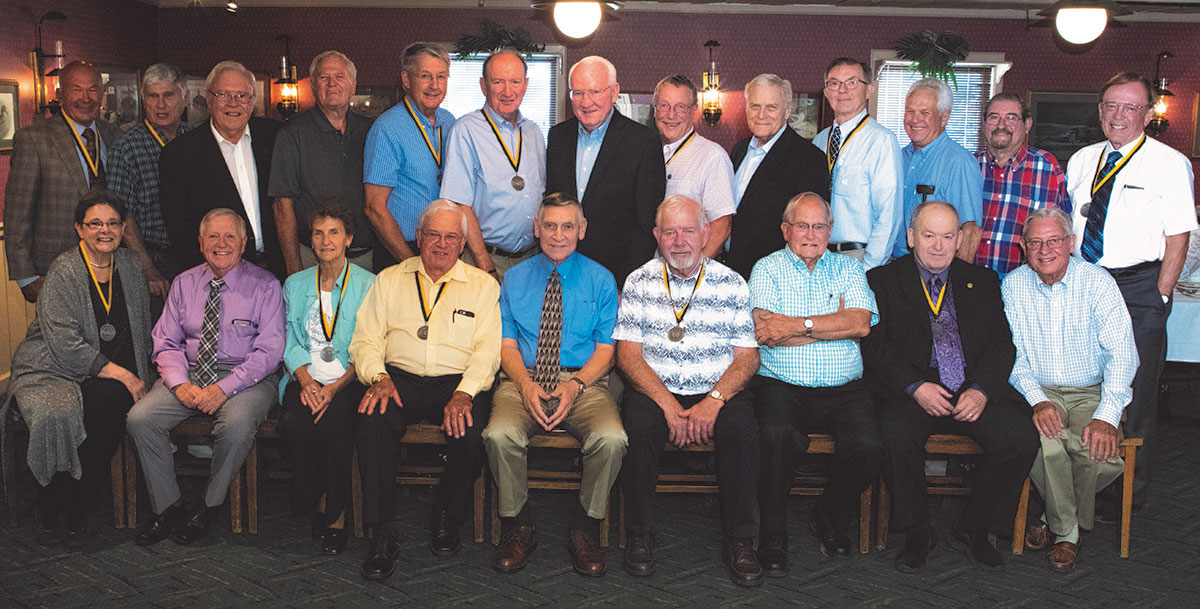 50th Anniversary Class members gather at their reunion dinner Friday, September 22.
By Kevin Doerr and Susan Xioufaridou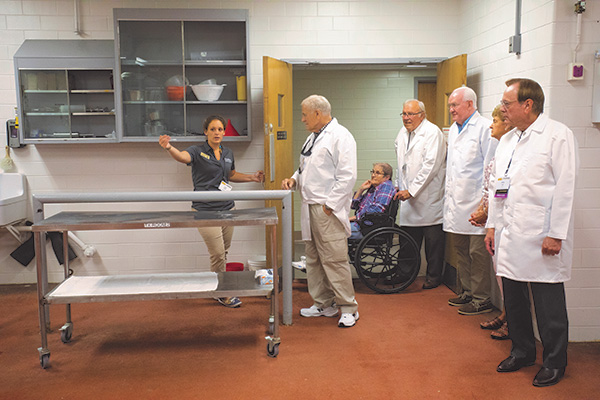 Alexis Zobel, of the DVM Class of 2018, leads a tour group from the Golden Anniversary Class of 1967 through the Large Animal Hospital.
Members of Purdue Veterinary Medicine's fifth class to reach its Golden Anniversary, the DVM Class of 1967, received special recognition during a day of nostalgic events September 22. The activities began in the morning when the class members gathered at Lynn Hall and took advantage of the chance to don white coats as they embarked on tours led by students in the DVM Class of 2018. Then they convened for lunch to hear a presentation by Dean Willie Reed about the College's plans for new facilities in the coming years, before boarding buses for a driving tour of campus.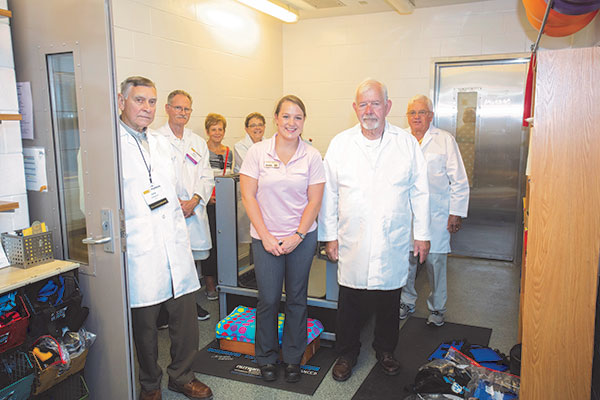 Sarah Dengler, of the DVM Class of 2018, with her 50th Anniversary Class tour group in the Physical Rehabilitation Service of the Small Animal Hospital.
In the evening, the class members gathered at Mountain Jack's Steakhouse in Lafayette for their class reunion dinner. The evening began with a reception and entertainment by the Purdue Musical Organization's Lonely Hearts performing group. Dinner was followed by an opportunity for class members to share their recollections of their days at Purdue and their life experiences that have transpired during the 50 years since they graduated.
View photos of the reunion dinner taken by photographer Ed Lausch on lauschphotography.com. At the login page, use the username "2017reunion" and the password "september2017".
---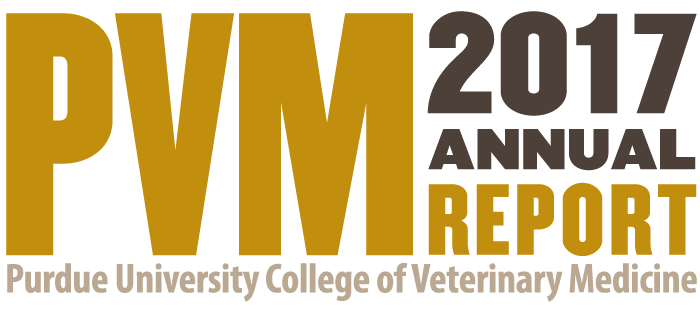 This story is part of the 2017 Annual PVM Report.