AVMA Offers Scholarships for Students Participating in Purdue's Diversity and Inclusion Certificate Program
The Center of Excellence for Diversity and Inclusion in Veterinary Medicine, a Purdue-based virtual resource and training center, aims to establish a veterinary workforce where all individuals are inspired, supported, and empowered to achieve their full potential. In light of those ideals, the American Veterinary Medical Association's (AVMA) board of directors has provided the center with a $13,500 grant to enroll up to four students from each U.S. college/school of veterinary medicine in the Center's Certificate Program for Diversity and Inclusion in Veterinary Medicine.
Attaining a certificate requires completing 12 online modules, documenting three hours of volunteer community service, and participation in four pertinent activities, as well as submitting written reflections on the impacts these tasks have made on the student's experience. At the end of the program, students are required to submit a capstone paper on how they will use the information learned in their future endeavors in order to promote diversity and inclusion in veterinary medicine.
The certificate program is designed not only for students, but also for veterinarians, veterinary technicians, educators, and staff who seek to improve their communication, leadership, and cultural competency skills. The AVMA scholarships enable four students from each U.S. veterinary school/college to participate for free. They will have one year to complete their certificate. Interested candidates should contact the dean at their respective college or email hcvm@purdue.edu.
The Center of Excellence for Diversity and Inclusion was developed by the Purdue University College of Veterinary Medicine in partnership with the AVMA and the Association of American Veterinary Medical Colleges (AAVMC).
---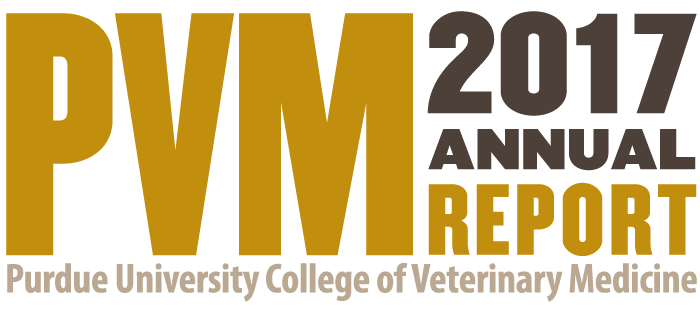 This story is part of the 2017 Annual PVM Report.