PVM Students and Faculty in Spotlight at Annual Veterinary History Society Meeting
November 3, 2017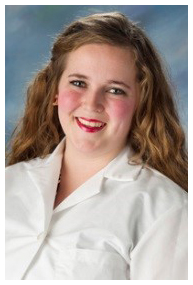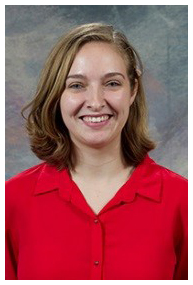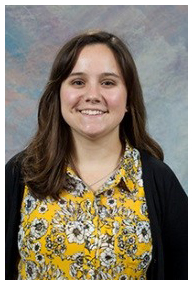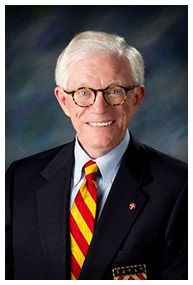 As detailed in an article in the October 15 issue of the Journal of the American Veterinary Medical Association (JAVMA), the Purdue University College of Veterinary Medicine was well-represented at the 2017 annual meeting of the American Veterinary Medical History Society (AVMHS). The meeting was held in July in Indianapolis in conjunction with the annual AVMA Convention. Four Purdue DVM students participated by creating posters that were displayed at the AVMHS booth at the convention, and two of those students won prizes in the annual AVMHS J. Fred Smithcors Student Veterinary History Essay Contest, sponsored by the Donaldson Charitable Trust.
Congratulations to Jessica Zeiger, of the DVM Class of 2018, and Janna Draper, of the DVM Class of 2019, who swept first, second, and third prizes in the essay contest. Jessica won both first and second prizes for her essays entitled: "Madness, Mystery, and Monsters—An Early History of Rabies," and "Sleep Away the Suffering—The Early Development of Veterinary Surgical Anesthesia." Janna received third prize for her essay titled, "The Development of Enrichment and Its Importance in Animal Research."
Both Jessica and Janna also made posters about their essays that were displayed at the AVMHS booth, as did Brooke Fourthman and Kelsey Trumpp, both of the DVM Class of 2019. Brooke's poster was titled, "A History of 2 Fracture Repair Advancements in Veterinary Medicine," and Kelsey's was entitled, "Can Artificial Insemination Save Endangered Species? Using an Old Science to Solve a New Problem."
No one was more proud of the students than Purdue Veterinary Medicine Professor of Medical Illustration David Williams, the president of the AVMHS.
The annual essay contest was established by the AVMHS in 1991 to promote interest in history by encouraging participation of students enrolled in veterinary medical colleges in the United States, Canada, and West Indies. The contest is named in honor of Dr. J. Fred Smithcors for his many contributions to veterinary history as founder of the AVMHS, author of several books on veterinary history, educator, publisher, and editor. Winners are selected by a panel of AVMHS judges and each receives a cash prize awarded in memory of Dr. Elizabeth Atwood Lawrence.
Writer: Kevin Doerr, pvmnews@purdue.edu