PVM's Dr. Abdelfattah Nour Selected as 2017 Purdue Global Faculty Fellow
June 9, 2017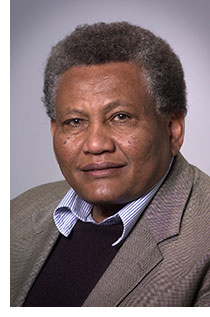 Purdue University's Office of Corporate & Global Partnerships (OCGP), in cooperation with the Global Academic Committee, has announced the selection of Dr. Abdelfattah Nour, Purdue Veterinary Medicine professor of basic medical sciences, as one of two 2017 Global Faculty Fellows. Dr. Nour's focus will be in the Middle East, anchored in Jordan, and in partnership with the Jordan University of Science and Technology (JUST). The other 2017 Global Faculty Fellow is Dr. Robert Cox, senior associate dean for globalization and professor of construction management at the Purdue Polytechnic Institute.
Purdue's global strategic vision is embodied in the Purdue Moves agenda of affordability and accessibility, STEM leadership, world-changing research and transformative education. According to Purdue Chief Corporate and Global Partnerships Officer Daniel Hirleman, achieving these ambitious objectives requires improving what the university does with the resources it already has and leveraging existing resources into additional investment by external partners. "The latter requires compelling initiatives and projects that Purdue and its faculty are uniquely qualified and positioned to take on," said Hirleman. "OCGP's role is to catalyze these initiatives and projects, with a mission to increase the impact, scale and sustainability of Purdue's corporate and global partnerships. OCGP Faculty Fellows are key contributors to this mission."
Dr. Nour's fellowship effort will primarily involve exploring Purdue engagement in: 1) the nascent Regional Institute of Excellence for Infectious Diseases and Microbial Resistance at JUST, in partnership with the Purdue Institute of Inflammation, Immunology and Infectious Disease (PI4D) and faculty in most of the colleges at Purdue; and in 2) the distance learning imperative associated with the million or so refugees in camps within a couple dozen miles of the JUST campus. The Regional Institute is envisioned as a multidisciplinary and multinational facility for research and disease surveillance, tracking, and early warning of infectious, zoonotic, and emerging diseases at what has for millennia been the crossroads of the region, now exacerbated by instability in the neighboring countries of Syria and Iraq. The institute will provide a unique opportunity for scientists from different disciplines, countries, and continents to come together to address urgent issues related to disease-causing agents, disease surveillance, antimicrobial drug resistance, vaccine development, and training of future scientists. This partnership builds on a long-standing relationship between JUST and the Purdue Colleges of Veterinary Medicine and Pharmacy, through which a number of JUST's current faculty received graduate degrees.
Writer: Kevin Doerr, pvmnews@purdue.edu