PVM Honors Dr. Martin Luther King Jr. with Special Lecture
February 3, 2017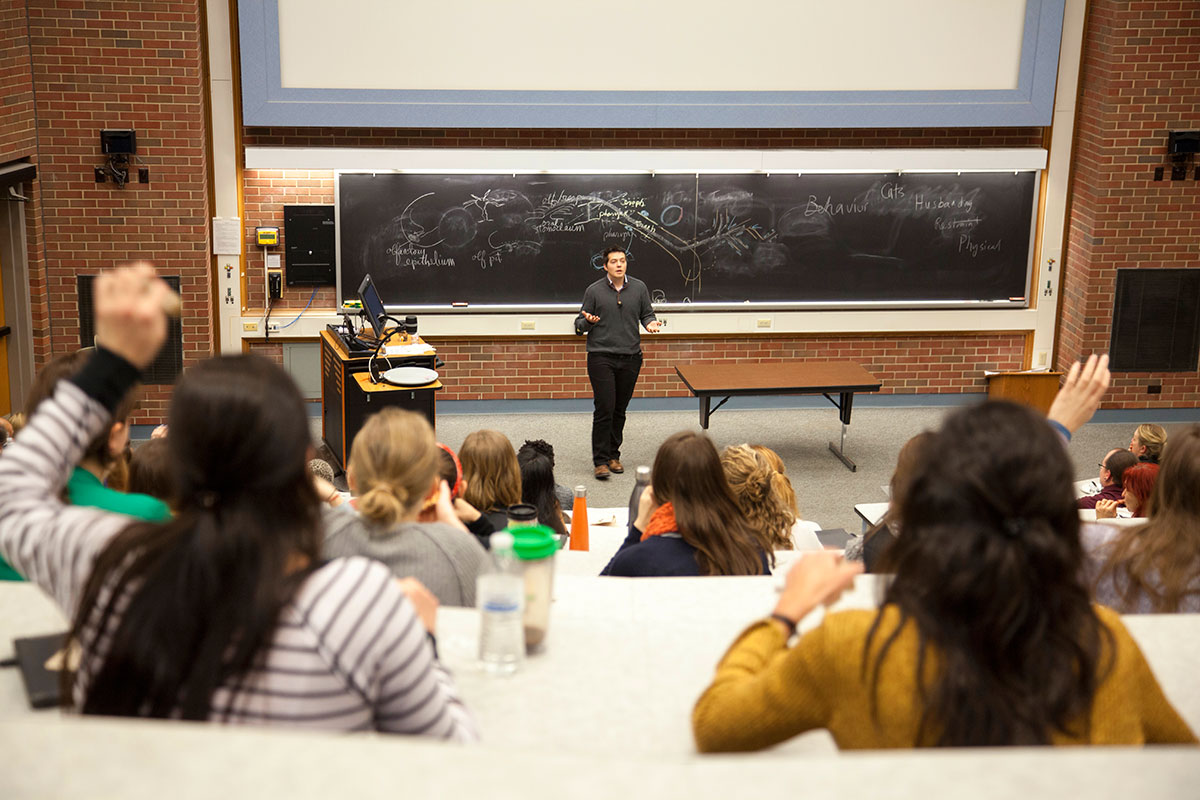 Dr. William Gilles, co-founder and director of WisCARES, speaks in Lynn 1136 on January 19 as part of a Dr. Martin Luther King, Jr. commemoration hosted by PVM's Diversity Action Committee.
Purdue Veterinary Medicine's Diversity Action Committee hosted a special guest speaker January 19 as a commemoration in honor of Dr. Martin Luther King, Jr.  "Veterinary Medicine as a Tool for Social Change" was the title of the presentation by Dr. William Gilles, who is the co-founder and director of WisCARES, a veterinary medicine-social work collaboration at the University of Wisconsin-Madison providing social services and veterinary medical care to pet owners experiencing homelessness and housing insecurity. 
Dr. Gilles discussed his personal path to founding the WisCARES program.  He said he launched the program out of a need to use his DVM degree in a way that supported his other interests and beliefs, such as providing high quality veterinary care to those who can least afford it.  While his background is in feline-only general practice and emergency medicine, when he does clinical work now it is typically on the street and out of a backpack.  In his role at WisCARES, he teaches and facilitates workshops on social justice in veterinary medicine and veterinary medical ethics. His areas of focus are access to veterinary medical care, impacting human health equity through veterinary medicine, and helping veterinary medical students and veterinarians increase capacity for cultural humility. 
Dr. Gilles was selected as PVM's 2017 MLK Speaker because Martin Luther King, Jr's legacy is steeped in his strong belief of service to others, and WisCARES represents one way in which healthcare providers can work together to meet local healthcare needs.  The lecture held in Lynn 1136 counted toward completion of the PVM Diversity and Inclusion Certificate.
Writer: Kevin Doerr, pvmnews@purdue.edu