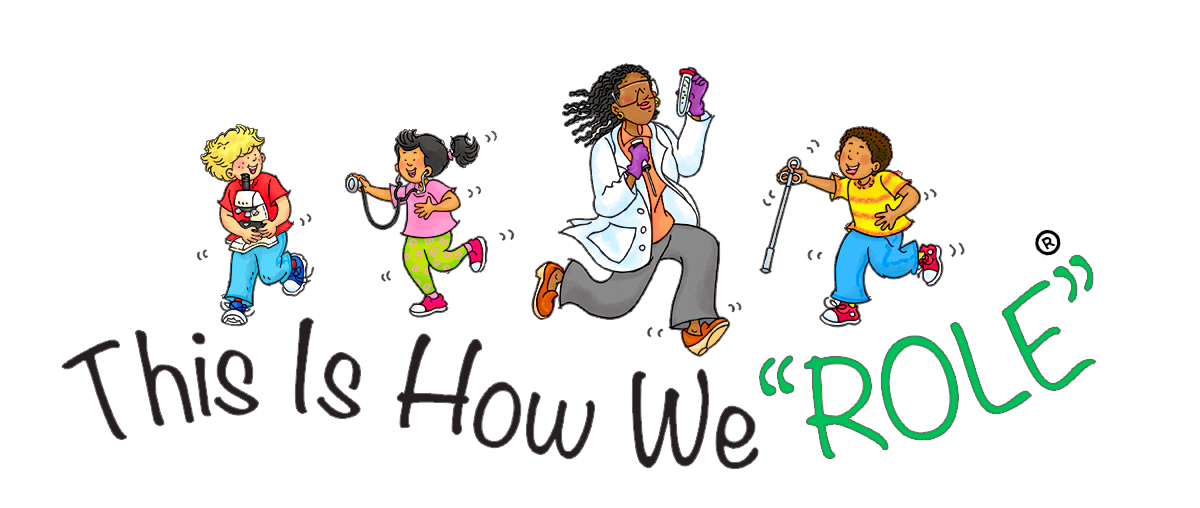 About Our Mission
We provide fun and interactive science and math experiences to kids in grades K-4 who are educationally disadvantaged due to socioeconomic status, race, or ethnicity, with the long-term goal of diversifying the veterinarian-scientist workforce. Click here learn more about us.
Kids! Be a Superhero!
Get superpowers that you can use to keep people and their animals healthy! Get started now...be a superhero!
Take a trip to our library!
¡Váyanse de viaje a nuestra biblioteca!
---
Interested in purchasing a book? Print copies of books can be purchased at the Vet Shoppe, a veterinary student run partnership between the Indiana Animal Health Foundation and the Purdue University College of Veterinary Medicine. Proceeds from book sales will be used to distribute books to children participating in the This Is How We "Role" program.
---
This program is supported by the Science Education Partnership Award (SEPA) program of the National Institutes of Health (NIH). Its contents are solely the responsibility of the authors and do not necessarily represent the official views of the NIH.